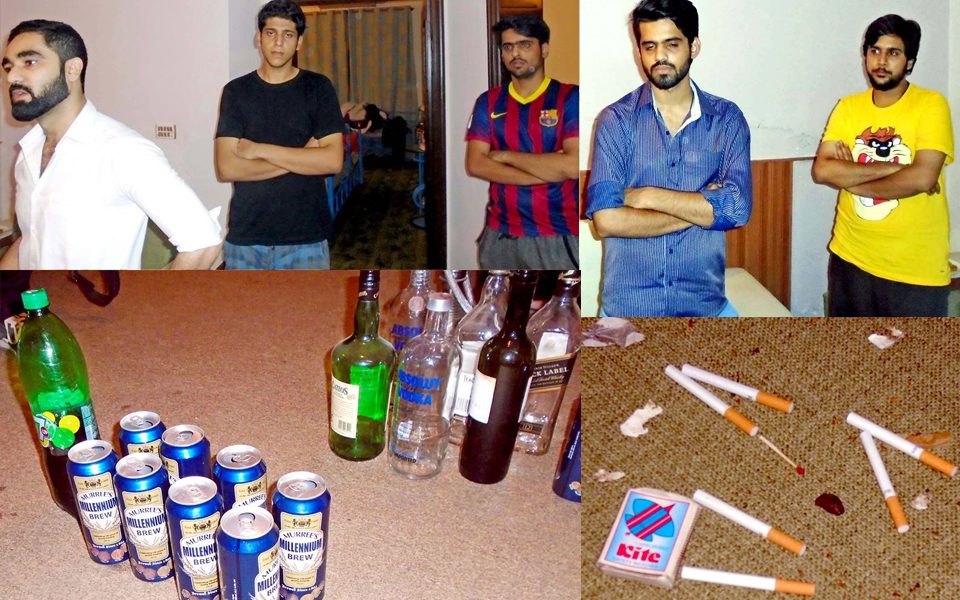 Shockingly when last month the interior minister ordered crackdown against all whore houses in the capital, not only were major politicians and their sons arrested but police found out prostitutes from many different countries including Russia and Europe working in the Capital.
However as often happens in Pakistan, influential figures after being caught red handed took out their anger of against the poor Police officer ordered by the interior minister to crackdown against whore houses. Not only did they get the this Police officer from Islamabad police suspended but there are also rumors around that they are working to expel him from police service.
The biggest catch for police came when they chose to raid a house in Bahria town phase 6 where reportedly such activities were taking place. The address of the house was house number 215, street number 6, Phase 6 and here a few boys were caught openly indulging in drinking and merry making with prostitutes.
They were all arrested and FIR was registered against them. Shockingly after further investigation it was revealed that two of the boys arrested were sons of a senior Police officer posted in Multan and one of the boys was the relative of present Minister of Religious affairs.

The minister kept on calling the police officer raiding whore houses but as the police had received strict orders from Interior Minister, the police refused to take notice of his protests.

Now as the events are unfolding, not only these influential figures are working to rid their kids from these cases but they have almost succeeded in getting the police officer involved in raids expelled from the service.

One can only pray that God protect Pakistan from her parasitic elite!

<!-comments-button-->