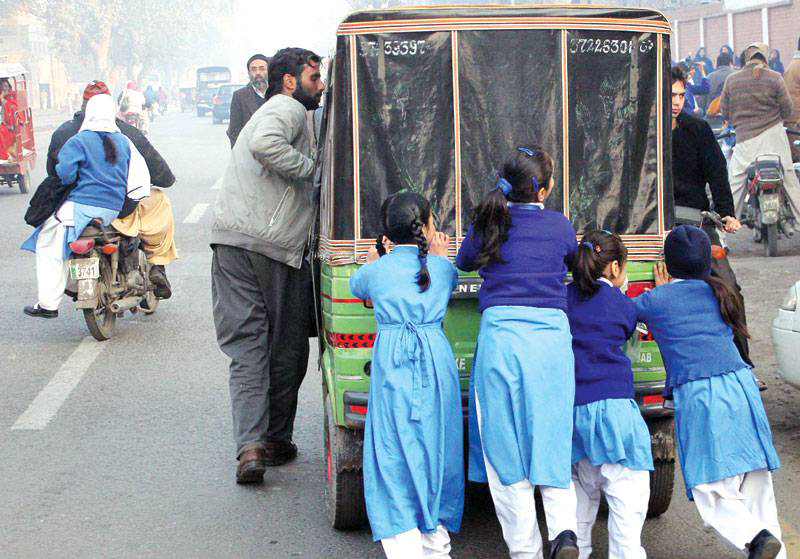 End of the dharna was expected to usher in a new era in the PMLN's current government and awake it from a long and deep slumber it has become accustomed to ever since winning a parliamentary majority in 2013 elections. As the unfortunate events reveal that did not happen and Mian sahab and his troop of ministers prefer to remain in denial.
For now the petrol and the looming electricity crises expected to come with the shortage of furnace oil are just some unfortunate indicators that our sweet old Mian sahab after almost two years in power has yet to realize the load of the gigantic task assigned to him.
Though after his return from Saudi Arabia, he seems to have tried to undo the damage by suspending those he believed to be responsible for the petrol crises; many still question why was the petroleum minister Shahid Khaqan Abbasi, the man responsible for the oversight of this ministry not held responsible?
Why is it that in this country always the weak and voiceless suffer at the expense of the mighty? Mian sahab must have found those bureaucrats an easy prey and Shahid Khaqan Abbasi too big a political heavy weight to hold responsible for his government's failure.  For now we might just have to do with Shahid Khaqan's shameless apology.
If the demand for petrol increased the government should have kept a check on the purchases being made and imported more oil. The most alarming thing is not even sufficient inventory was kept to ensure that the country was able to manage any irregularity in the import of oil.
Maybe this crises is just another indicator of our elite's indifference to our own suffering which is no doubt due to them being spared the ordeals faced by ordinary Pakistanis in their everyday lives. It's highly doubtful whether Mr Abbasi or his boss Mian sahab would have to stand in the same big ques for oil that an ordinary Pakistani has to stand in. For he belongs to a privileged class of the elitist Pakistanis who believe themselves to be above law and since their regular re-election by the clueless masses in the parliament ensures there is no dearth of ministries for either them or their children, a platoon of government cars with free availability of oil is regularly available to fulfill their own desires. Thus the masses continue to suffer in dark while the shameless elitist Abbasi and his counterparts relish at their expense.
For now hopefully the government will be able to resolve this crisis in the days to come but the question remains for how long our elite will be spared the brunt of its own faults and we the ordinary masses suffer in their stead.