The world received a pleasant jolt last year when a California based firm invented a new technology, one which has turned our flying fantasies into reality, a flying hover board. Rated as one of the 25 best inventions of 2014, this flying machine has the ability to float over the ground over conductive material such as copper and aluminum.
Though not of the silver surfer type yet; this board definitely does soothe our flying fantasies, those which have only been witnessed in the great sci-fi movies of the past.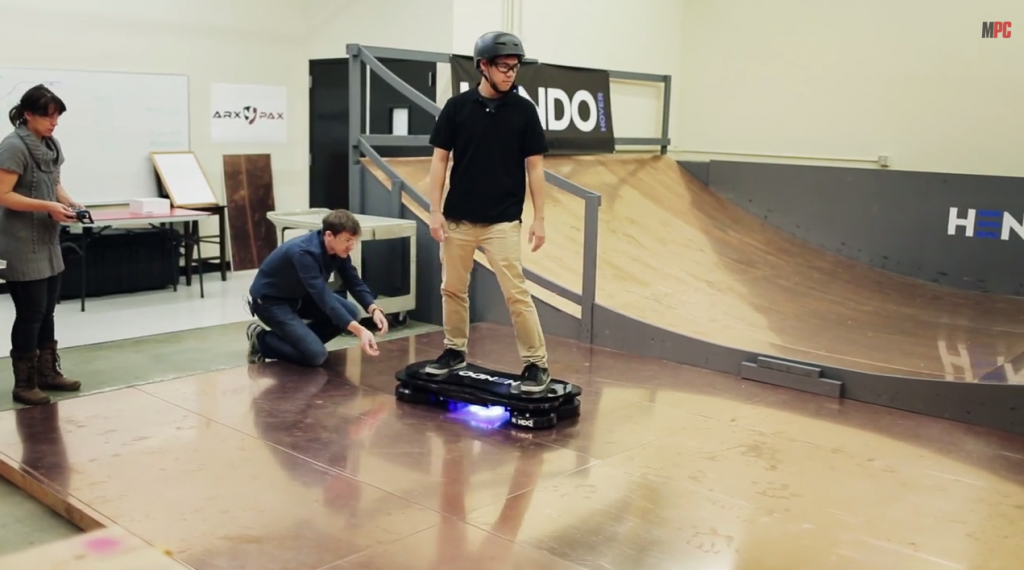 Considering this little jetty can only hover an inch off the ground, it still certainly does bring some new fun for the skateboard lovers who will finally be able to rid themselves of the old wooden board and do tricks which alas belong to the twenty first century.
And this is no funny bullshit for Hendo in order to showcase its new product invited none other than the great Tony Hawk of skateboard fame. Well this great skater hardly ever disappoints for he through his usual spinning showed just how much fun the skateboard can be for everybody.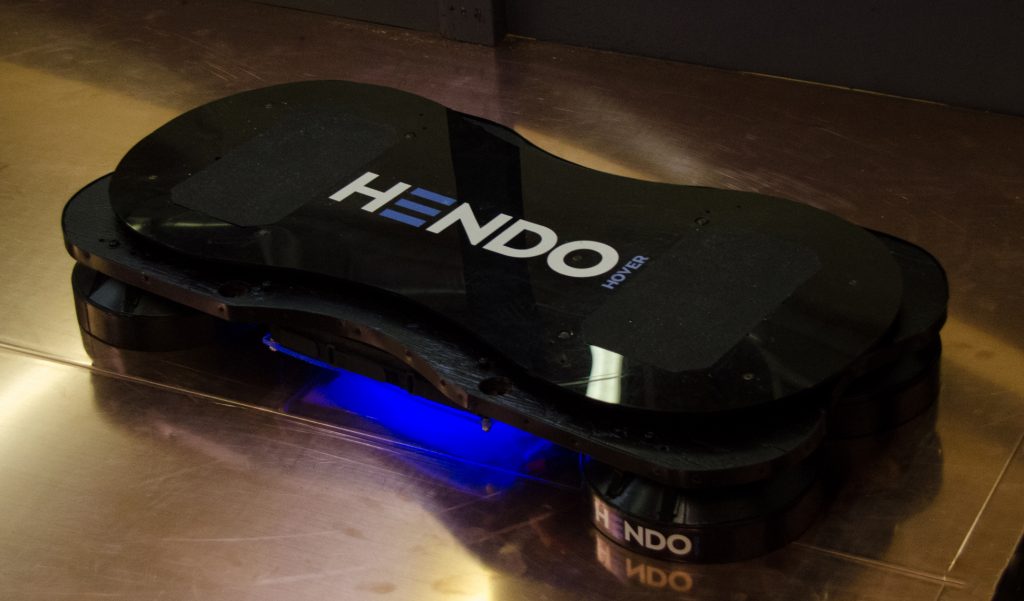 Bravo to Gregory and Jill, the inventors of hover board for finally bringing up something new and amusing to this gloomy little world too accustomed to the old bars and clubs for entertainment. Bravo to them for this board which brings fun and thrill to all age segments (nothing wrong even with a 80 year old grandpa floating though without the usual spinning). For this world desperately needed something brilliant to make it amusing again.
For now let's just hope that the global science nerds can have a good look at this as none of us want to stick with just an inch above the ground for another decade.