A wise man once said, ''blindness is a curse which devoids a man of some of the greatest gifts in life.'' Maybe not so anymore as a brilliant new app developed by a nonprofit startup in Denmark seeks to correct this very deformity.
This app labelled as Be MY Eyes was the brainchild of Hans Jorgen Wiberg who himself suffering from visual impairment decided to help out those of his likes.
This app will enable a visually impaired person to use the smartphone's live video function to reach a volunteer with sight who can than see for the blind person through live video streaming in order to help him in tasks like reading or even finding clothes in the cupboard.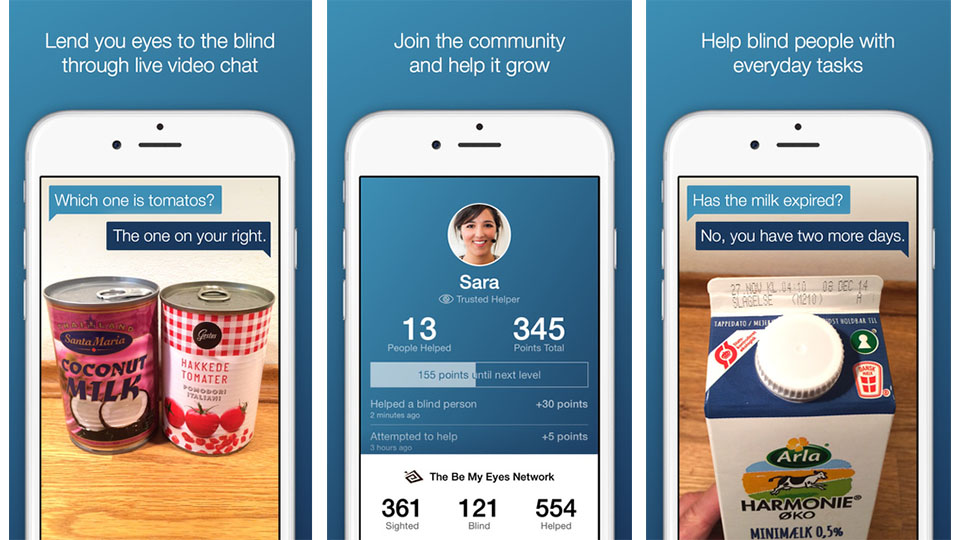 The volunteers need to take out just a few minutes from their everyday schedule to help the blind in getting tasks done and making their lives a little easier from what they previously had to endure.
What makes it unique is that it relies on the philanthropic minded with a busy schedule to take a few minutes out of their hassled lives for the sake of humanity and help those less privileged than themselves.
And the blind too manage to retain their dignity for with the use of this app they can get a degree of self autonomy in the tasks which they previously were unable to perform by themselves.
As for those who try to misuse it, at the end of each session, the app lets both the users rate the call and report any misuse related to it, discouraging slanderers who remain unable to even misuse the charity intended for the most unfortunate of us humans.
For now this app though has entered the app store but the founders still hope to re-introduce it on the android version to help the blind throughout the world.
Let's just hope that this app will be followed by more of its kind to make the lives of the less privileged a little easier and the society a little more generous.