The practice of selling fake degrees and diplomas is centuries old and a highly profitable one. In the lawless land of Pakistan too throughout the country's short existence it has been highly practiced though curtailed after the inception of HEC!
Pakistani company Axact caused a global scam this year when it turned out that it too was selling fake degrees throughout the world. With its head office based in Karachi, Axact employs over 2,000 people and styles itself as Pakistan's largest software exporter, with Silicon Valley-style employee perks like a swimming pool and yacht.
Axact does sell some software applications. But according to former insiders, company records and a detailed analysis of its websites, Axact's main business has been to take the centuries-old scam of selling fake academic degrees and turn it into an Internet-era scheme on a global scale.
As interest in online education is booming, the company is aggressively positioning its school and portal websites to appear prominently in online searches, luring in potential international customers.
At Axact's headquarters, former employees say, telephone sales agents work in shifts around the clock. Sometimes they cater to customers who clearly understand that they are buying a shady instant degree for money. But often the agents manipulate those seeking a real education, pushing them to enroll for coursework that never materializes, or assuring them that their life experiences are enough to earn them a diploma.
The company markets itself on internet claiming to have one of the most renowned faculty in the world however very little in this virtual academic realm, appearing to span at least 370 websites, is real — except for the tens of millions of dollars in estimated revenue it gleans each year from many thousands of people around the world, all paid to a secretive Pakistani software company.
Revenues, estimated by former employees and fraud experts at several million dollars per month, are cycled through a network of offshore companies. All the while, Axact's role as the owner of this fake education empire remains obscured by proxy Internet services, combative legal tactics and a chronic lack of regulation in Pakistan.
Axact issues fake degrees to its buyers and channels its profits through offshore companies. Its owner, Mr. Shaikh claims to donate 65% of the company's profits to charities (yeah sure) and now is even venturing into media business with the launch of his channel Bol TV!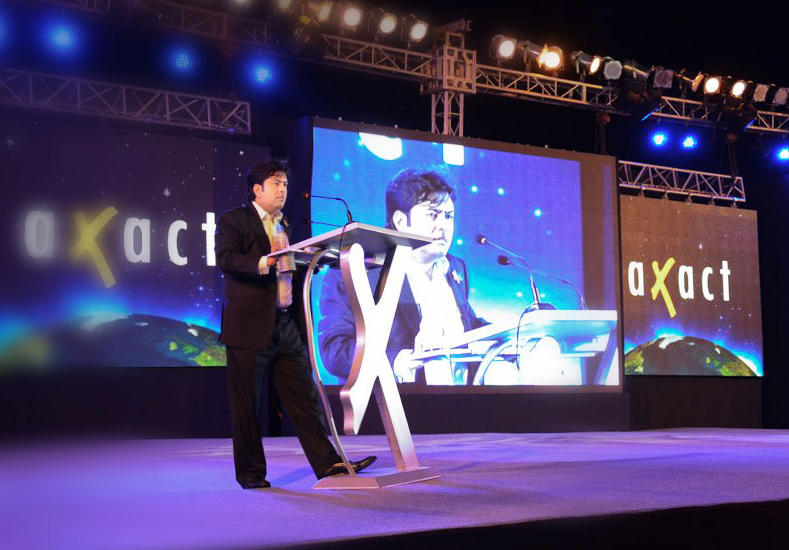 It's also claimed that Mr. Shaikh has links to the highly notorious military establishment of Pakistan which offers him protection from law.
Many employees around the world bought fake degrees from Axact to boost their resume yet Axact was exposed when an American woman in 2009, angry that her online high school diploma had proved useless, sued two Axact-owned websites, Belford High School and Belford University.
The case quickly expanded into a class-action lawsuit with an estimated 30,000 American claimants. Their lawyer, Thomas H. Howlett, said in an interview that he found "hundreds of stories of people who have been genuinely tricked," including Ms. Lauber, who joined the suit after it was established.
It's a shame that even those who genuinely wanted real education were tricked by this fake Mr. Shaikh and their money and studies wasted
The government of Pakistan must launch an immediate crackdown on the likes Axact in the country for education is a gift and people like Mr. Shaikh have turned it into a joke!
Shoaib Ahmed Shaikh's other business interests too should be investigated for a fraud is a fraud no matter what he does!