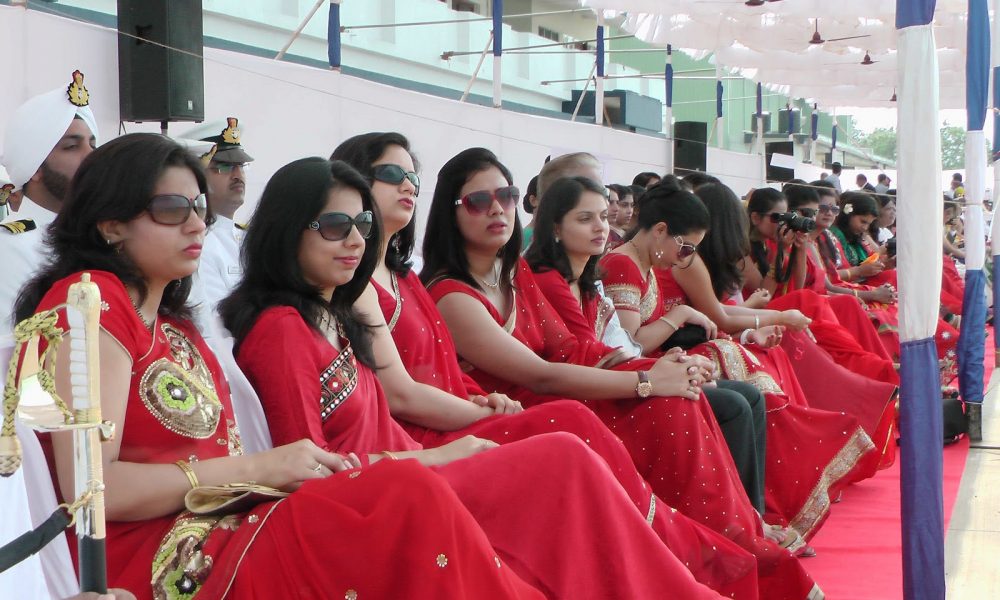 By now we have all singled out Indians as sex freaks. After all, Delhi is the rape capital of the world, Indian Army is famous for its sexual assaults on civilians and as it turns out Indian navy too doesn't lag far behind.
Wife swapping, one-night stands, and threesomes are not just happening in Bollywood but also entering the sex lives of Indian Navy.
Recently the divorced wife of a lieutenant in Indian navy dropped a bombshell on Indian armed forces when she revealed that not only is wife swapping a norm in the Indian navy; it is fast becoming a necessity as only those Indian naval officers liberal enough to share their wives' get far in their careers.
When the victim, an IIT-Bombay graduate, Sumedha (name changed) quit her Morgan Stanley career to get married, she was shocked to see her dreams shattered within a few months.
Not only did she witness her Navy officer husband in a compromising position with a senior officer's wife but was told that she too would have to be part of the "wife-swapping evenings" if she wanted her husband to keep his job.
"When I saw my husband with the other lady I started to cry and question my husband. The woman instead shouted at me, slapped me and threatened me with dire consequences if I did not keep quiet," the 25-year-old said.
"There are parties everyday and the women wear very revealing clothes. Wife-swapping is common here," she said.
When asked how she could substantiate her allegations, Sumedha said, "I know what I have seen. There has been a complaint filed earlier about wife-swapping in 2011 on INS Dronacharya but the officers involved were posted out and the issue was buried."
"I was made to bend down and molested, by three of my husband's colleagues. My husband then threw me out of the house," she said.
She added that the only time her husband had shown a little remorse was when he first told her that he had to be a part of the "wife-swapping" or else he would lose his job.
"Officers and sailors, all afraid to come to my rescue because they feared being thrown out of the Navy," she further stated.
It's a pity that even though Defense minister AK Antony has sought a report from the navy on the allegations and the Indian naval chief too had called for investigation, the culprits remain free and still enjoy all the perks and privileges of being Indian naval officers.
Instead this poor lady who has been victimized already is being labelled as mentally unstable.
Indians need to understand that they need to show respect towards women if the Indian society ever wants to become a prosperous and vibrant one.
Already many international tourists have turned down India as a tourist destination sighting lack of respect for women and sexual attacks on female tourists.
Let's just pray God guides Indian society towards the right path!