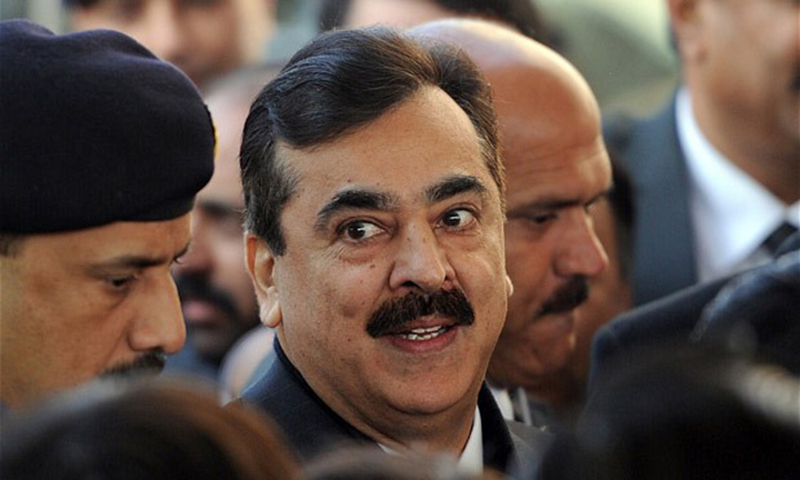 In his days as the Prime Minister of Pakistan he was often referred to as the Charlie Chaplin of the country. Though now with impending corruption cases against him and the abduction of his son by Taliban, his heydays are clearly over.
Nevertheless he created another controversy recently when it turned out that while in his office as the prime Minister of Pakistan he stole the necklace donated by the Turkish first lady to raise funds for the 2010 flood victims.
Finally after the FIA formally sent him a letter he has admitted that the necklace is indeed in his possession (finally being honest perhaps for the first time in his life).
According to FIA Islama­bad wing chief Inam Ghani, the former prime minister had been sent a letter by the team investigating the missing necklace case, on the instructions of Interior Minister Chaudhry Nisar Ali Khan.
However, he did not elaborate what questions were posed to Mr Gilani in the letter or whether it intimated that the former PM was being included in the investigation.
In addition to the necklace controversy, Mr Gilani is currently being investigated by NAB on the rental power projects (RPPs) reference and the Oil and Gas Regulatory Authority (Ogra) case.
The interior minister had publicly mentioned the mystery of the missing necklace a couple of weeks ago and said he had ordered an inquiry into the whereabouts of the necklace, which he said was purchased by Nadra to financially assist flood-hit people of Sindh in 2010. Former Nadra chairman Ali Arshad Hakeem also maintains that the necklace is Nadra property.
Maybe it just further goes on to reveal how morally bankrupt the previous PPP regime really was. One can only pray that God guide this so called Syed to the right path.