This is undoubtedly one of the best times to have a camera for with a billion users on YouTube; each time your video is viewed on YouTube represents a small amount of money for you. Anybody with a good video making talent can easily become a YouTube celebrity.
But while the life of a YouTube celeb may not be as glamorous as we want to think it is, it is still a pretty cool phenomenon that a relative nobody (not meant to sound negative in tone) can create a video on any topic and get paid for their time and efforts. Sure there is a ton of garbage on YouTube but some of it makes money. Just like in all other professions some of the best youtube celebrities are some of the hottest women on the channel and here we bring to you a list of the 10 sexiest youtube celebrities
Sara X
A tattooed model who became an internet sensation after posting a video of herself jiggling her boobs to Mozart, Sara X a former stripper and freelance writer, says that she was 'bored and uninspired' at the time when she started recording videos. Now she has managed to reach over 200,000 subscribers and over eighty-million views. Probably her most well-known video is the one in which she plays the Christmas tune Jingle Bells with her tata's. She has won the award for most athletic breasts on the internet and is also number one on our list.
Jess Greenberg
Greenberg began posting cover recordings of songs on YouTube in 2010 at age 15. In December 2012, Greenberg was selected as the Female Artist of the Month on the Star Central magazine's website. She also won Ryan Seacrest's "Totally Covered Summer" competition in August 2013 for a cover of "Get Lucky" by Daft Punk. Greenberg also drew significant attention for her cover of AC/DC's "Highway to Hell" posted in August 2013. Today she is a highly followed celebrity on You tube. Perhaps her guitar skills, killer voice, eye, breast and pouty lip combination make her irresistible on YouTube.
Michelle Phan
Michelle Phan is an American make-up demonstrator and entrepreneur who through her make up skills teaching videos was able to win over hearts of millions on You tube. Phan's YouTube channel has over 7.7 million subscribers, 1.1 billion lifetime views, and 350 uploaded videos.
iJustine (Justine Ezarik)
The most renowned "lifecaster" on the internet is iJustine, a model-esque blonde whose fame started in 2007 when she received a 300 page iPhone bill and posted it in a video online. Since then, she has found success acting both on YouTube and other media, and has over two million subscribers and over 350,000,000 video views. Maybe the secret of her success is her beauty!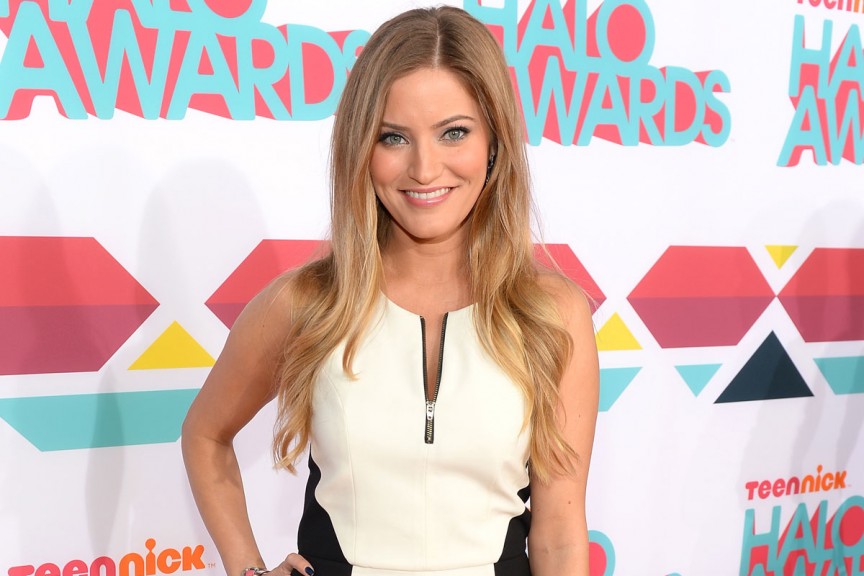 Jenna Marbles
Probably the most famous of the ladies on our list is Jenna Mourey, known as Jenna Marbles. She brings to us a great mix of humor, insight, intelligence (she has a master's degree) and of course beauty. Today, she has over fifteen million views, and her videos have been viewed about 1.7 billion times. Her channel is the most subscribed channel owned by a woman on YouTube. As of right now, she has a boyfriend, and that is the definition of a lucky dude, because this wonderful person is what can be described as perfect wife material.
Zoe Sugg
Zoe Sugg started out by making beauty themed videos but then transferred her talents to just about everything else from writing to singing. The secret of her success on Youtube is that she's a multi-talented pretty girl who everyone likes looing and listening to.
Her first book Girl Online, was basically a novelization of her own experience as a successful internet celebrity, is one of the fastest selling books of all time.
Esmee Denters
A Dutch beauty who became famous due to her music videos, Esmee after gaining popularity on Youtube, two years back signed with Justin Timberlake and became famous playing shows and releasing singles since. An epitome of beauty and brains no doubt!
Karen Alloy
Karen Schindler Alloy is an American comedienne and Regional Emmy award-winning entertainer, best known for her work on YouTube under the name spricket24 where she won fame due to her hilarious and highly entertaining videos.
Lisa Donovan
About nine years ago, Lisa Donovan stormed onto the YouTube scene, essentially doing whatever she wanted, from funny skits to impersonations. After achieving success on the internet, she quickly transitioned to other media, briefly being featured on MadTV, and creating her own production company. She is still an actress to this day; her most recent role being a small part in the Kevin Hart comedy The Wedding Ringer.
Bethany Mota
Bethany Noel Mota is an American video blogger from Los Banos, California. Starting with her YouTube channel, Macbarbie07, created in 2009, she rose to fame for her haul videos, in which she shows her fashion purchases. Pretty much the fashion icon on You tube she has made tons of videos ranging from makeup and hair to other interests and of course, the random observation category. She joined the site about six years ago, and has over eight million subscribers and over 700,000,000 video views. She's now a singer and has produced her own clothing line, having moved from YouTube personality to successful entrepreneur, all before hitting age 20.