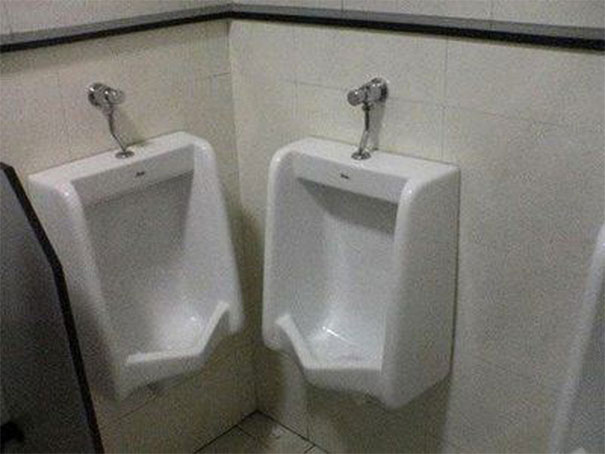 Flaws & faults are very common in construction which are then recovered but this 11 mistakes in construction aren't minor. These are most hilarious mistakes in construction you'll ever see.
1. I've Learnt that water is good conductor of electricity
I think the switch board is little closer than it should be.
2. I don't know whose mistake?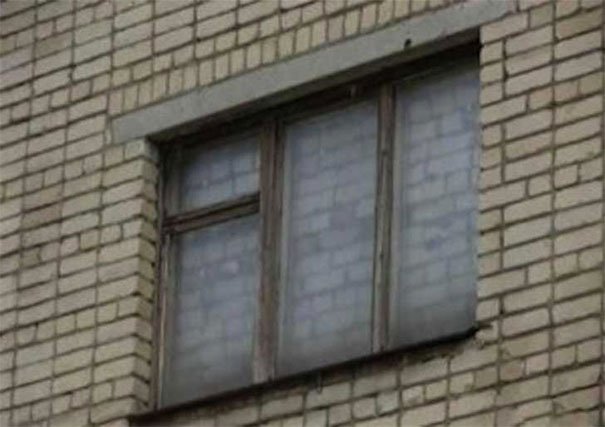 They could have saved the expense of the window frame.
3. That is so rude for tall people.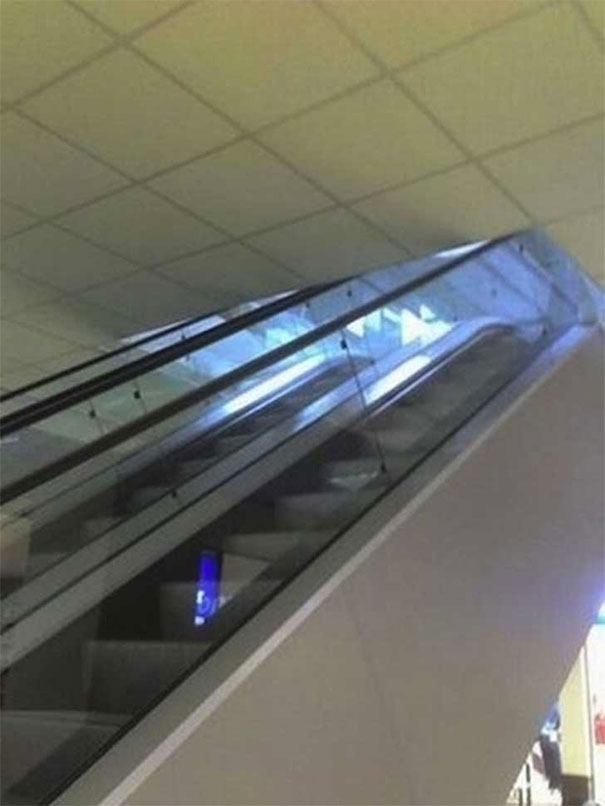 No place for people more than 3.5 Feet. It may be kids store.
4. Office for super heroes only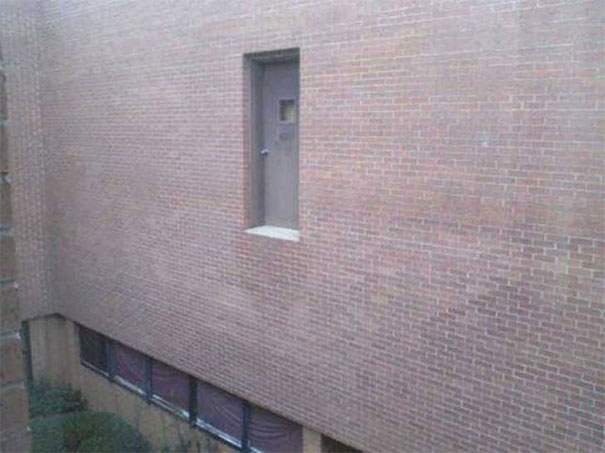 You need web or wings to reach here. Not for normal humans.
5. Adjust anyhow, I don't care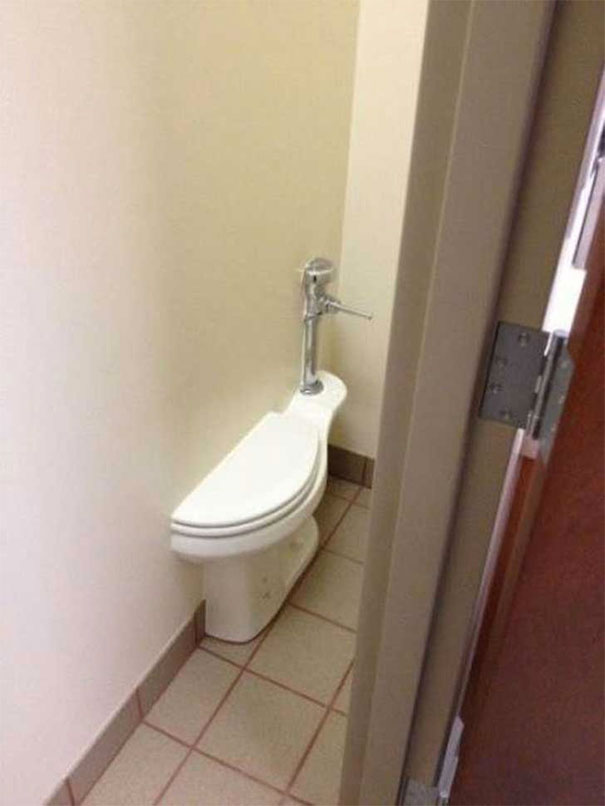 Why to waste space? Rather adjust a little.
6. Peep while you pee.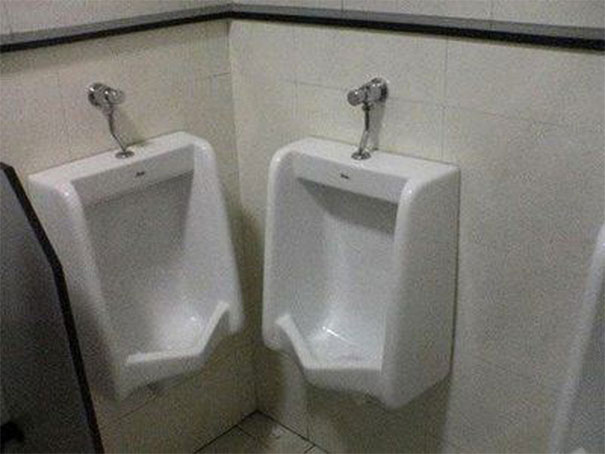 Built for best friends. Have fun mates.
7. This time unfair for short height people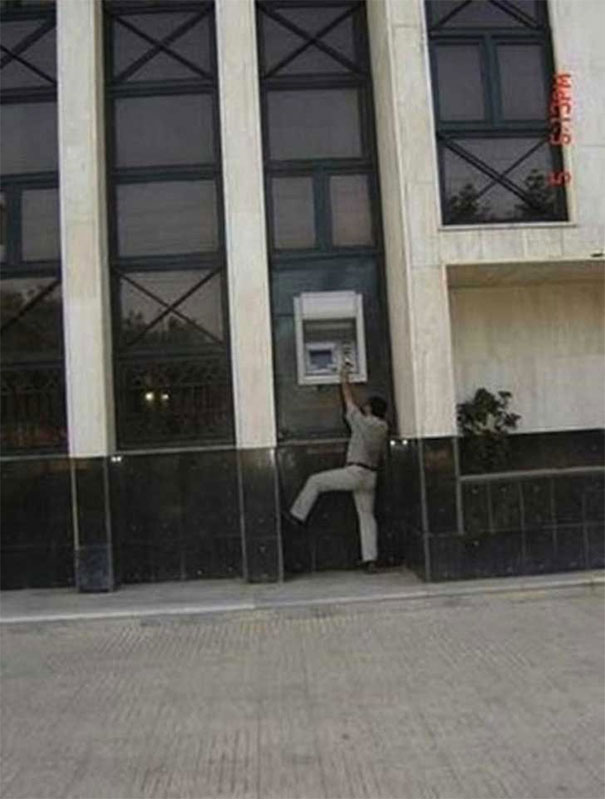 Now this is what i called struggle.
This seems a new kind of architecture, not a fault.
Fall protection from the above balcony.
Fail or a art form?
11. Train bump ahead


New signboard to be implemented. 'Go Slow, Train Bump Ahead'.