Though Komal Rizvi has always been known as a mediocre showbiz and music figure, she shocked the world a few days back when despite knowing the dire health condition Edhi sahb is facing she chose to instead embark on her own stupid selfie taking mission when visiting him.
The only question which can come to one's mind when seeing her stupid selfie with Edhi sahb is that when she so cheerfully took that selfie, couldn't she see that the man behind her was on a life support machine and could have been in terrible pain?
Read: Komal Rizvi visit to Edhi for selfies and photo shoots
Could she not see that this great man who through his devotion to philanthropy brought smiles to millions around the globe might be living through the most painful portion of his life where his very own survival is a question now!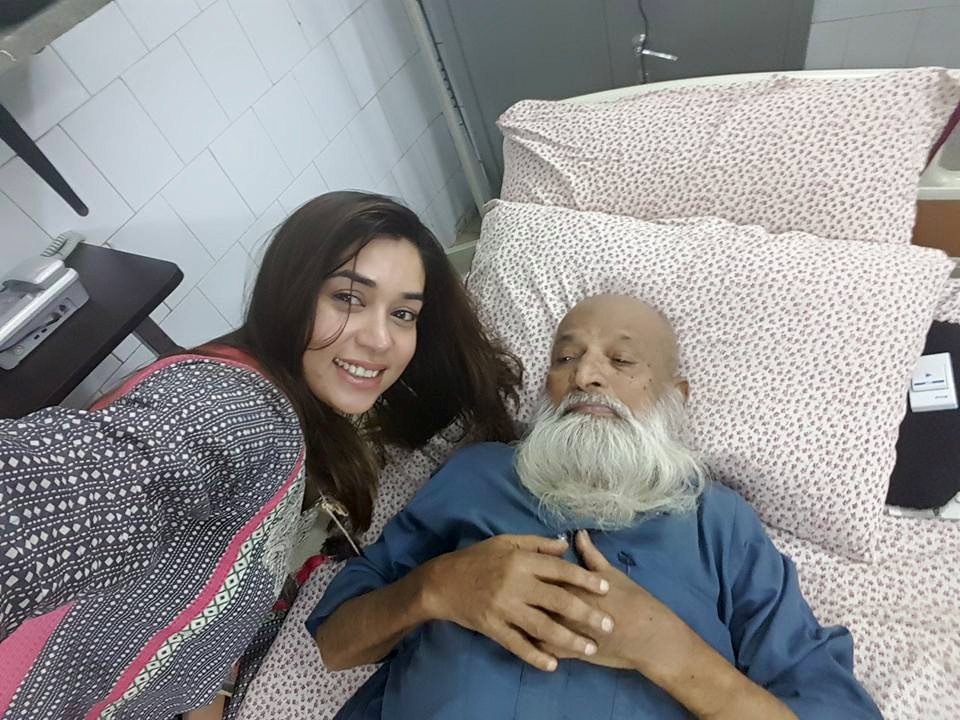 Could she not see that while she was taking her stupid selfies smiling and dancing in front of Edhi sahb's bed that millions of Edhi sahb's fans around the world were busy praying for his recovery!
Read: Komal Rizvi defends her selfie with Edhi Sahab
It's a pity that despite all these years in showbiz Komal Rizvi is yet to understand how to truly show respect to people around her. These are some of the edited selfies that people have created in response to the selfie Komal Rizvi took! Sorry Komal but with your stupid actions you can't expect anything better!