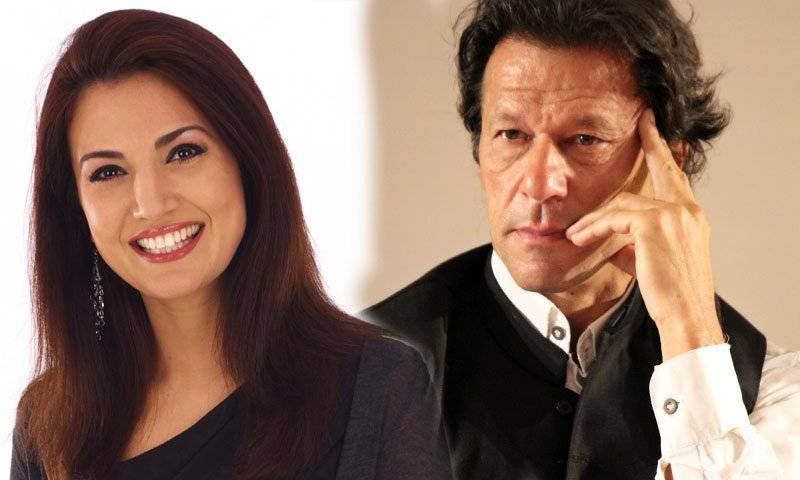 Imran Khan has declared that henceforth his new wife will not participate in any political event and will neither attend any party gathering nor contest elections! In short the end of her political career!
Reham Khan had been actively campaigning for the party during the by-polls in NA-19, Haripur. She asked voters to honour their "daughter", "sister" and "bhabi", which in political terms was considered as 'Reham Khan card'.
But the card could not help PTI get the desired results. Pakistan Muslim League-Nawaz (PML-N) candidate Babar Nawaz emerged as the clear winner in the by-election, securing a little less than double the votes than his closest rival.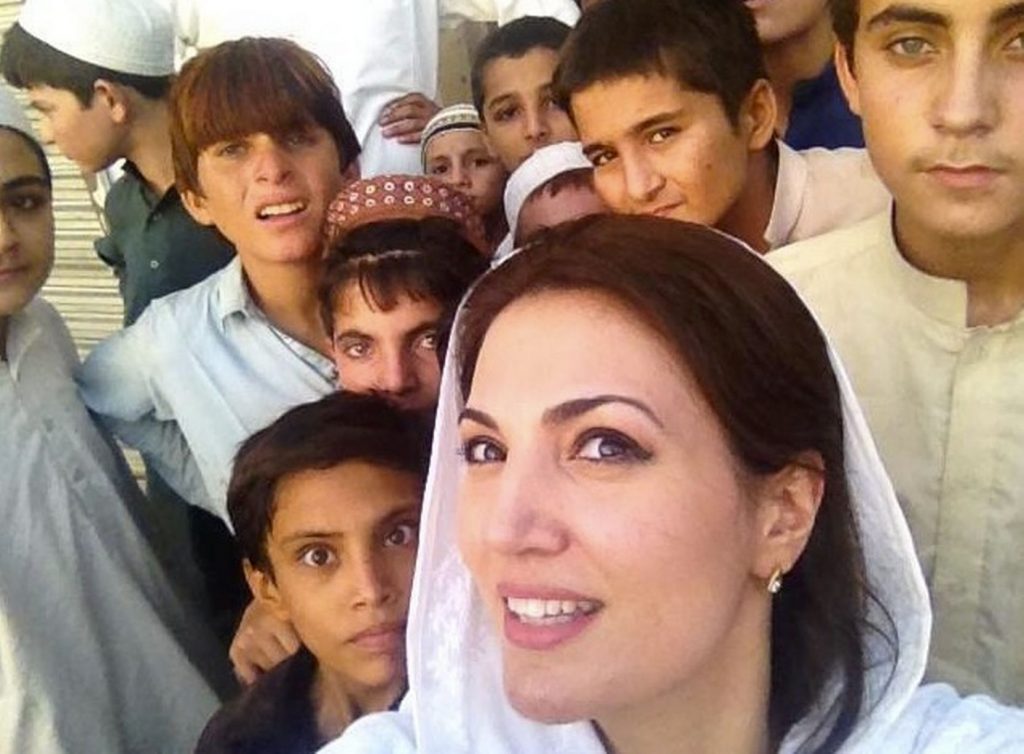 Following criticism, PTI expressed disgust over attacks on Reham after the party lost the election to PML-N. Later on, the party issued a statement which in itself was a clarification based on Khan's tweets about Rehman Khan's involvement in politics.

"She only went to campaign there on insistence of the candidate," Imran Khan defended and added "For the record, Reham has only attended PTI functions at the constant insistence of PTI members, especially the women," he added.

Further, Imran said, "Reham Khan will not hold any party position, no position in KPK government; nor will be given any official protocol."

"Reham Khan already has too much on her plate, especially working with street children. In future, she will not attend any PTI function/event," he added.

However, Imran stressed his wife was 'politicised'. Politicisation of women was one of the achievements of his sit-in held last year in the federal capital against the incumbent government.

Afterwards, Reham took to Twitter and endorsed the decision, saying "Sincere apologies to all the PTI related events I was invited to. I will not be attending any events linked to PTI anymore."

"Khan and I have the same goal to see Pakistan prosper. He pursues it via a political party and I work voluntarily for educating our children," she added.

Whatever others might say it hardly seems possible she could be the sole reason for party's defeat and maybe PTI needs to ponder over why despite having a clean reputation it is always overshadowed by PML/N!

<!-comments-button-->