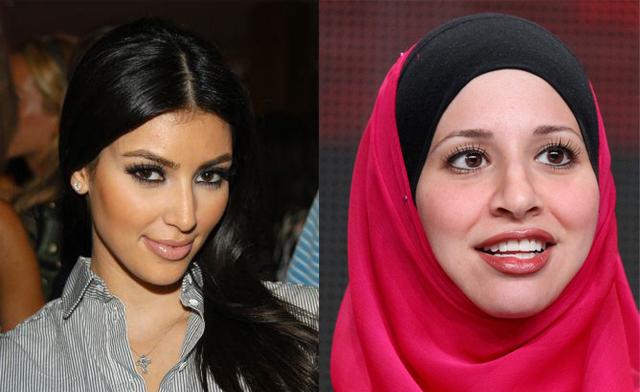 Kim Kardashian shocked the world when she chose to don the hijab when visiting Dubai recently. Though many believed that to be a simple case of adjusting with the environment but some were utterly shocked. Could it be that the Hollywood beau be converting to Islam?
To be honest she is no stranger to trying almost any style on for size, but she is usually seen flaunting her curves rather than covering them up.
But it appears this Kim Kardashian wanted to embrace culture and perhaps another identity through her dress sense and donned a burka while out in Dubai.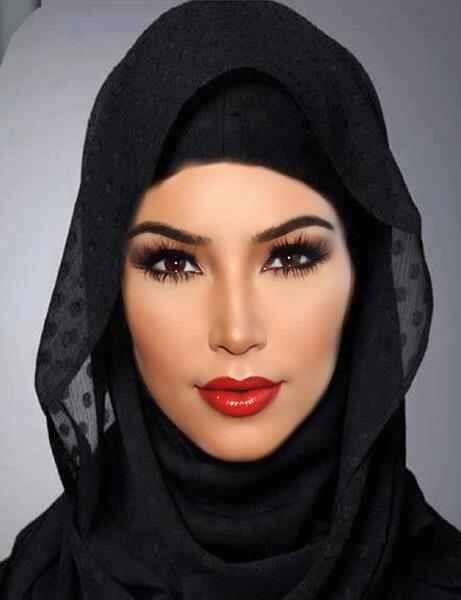 The reality star, 30, covered up her infamous shape in an all-black burka, a traditional dress worn by many Muslin women.
Kim and her mother Kris had headed into a traditional dress shop to try on the styles for themselves and both women wasted no time embracing the religious outfits.
Newlywed Kim covered her body completely , with her face covered by the niqāb, the pillar-box covering that leaves only a woman's eyes on show.
The look was in stark contrast to the outfit Kim had arrived in, which consisted of a black skirt nipped in at the waist and a sheer black and white blouse.
Now they could simply be trying something new in a land that is new and exotic to them but could it be that their heart took a little tilt towards Islam when visiting the deserts of Arabia!
And how come Kim who seems to have little problem in exposing her private parts to others had all of a sudden this kind of an inclination.
The women who visit UAE are not required to wear the modest attire thus why did than Kim (whose each and every inch of body has been photographed by now) chose this attire?
When Kim later posted the photo to her Instagram account, she set many of her fans who saw it as an attack on women rights; into a fury over the pic, which she captioned, "Habibi love." (Note: habibi is the Arabic word for 'my darling.')!
Why Kim, Why! Maybe you need to give your fans a little explanation!