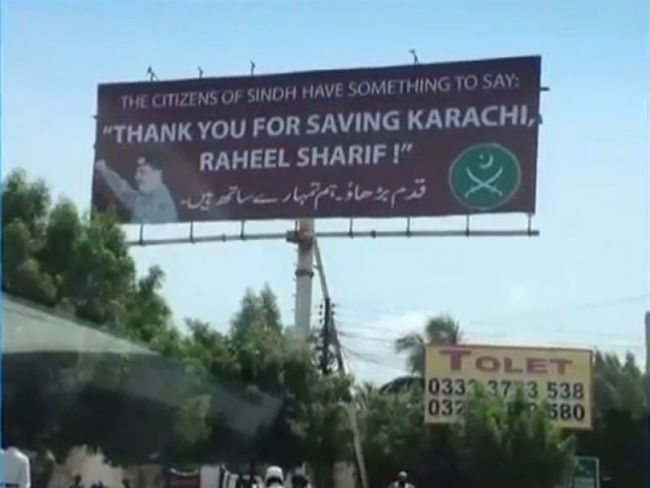 In a strange twist of events despite the growing calls for rebellion from London and ever increasing raids against the militant wings of all key political parties in Karachi, the people of Karachi have completely ignored the calls from their traditional politicians and have come out to openly support The Army chief in his bid to restore peace and stability in the city.
When the Army chief visited the city a few days back, people openly installed billboards and banners on famous arteries of the City. One such billboard read: "People of Sindh have something to say: 'Thank You for Saving Karachi, Raheel Sharif!'. The message on the billboard further went on with Urdu writing: "Qadam Barhao..Hum tumharay sath hain (Go ahead, we are with you)."
After many journalists investigated the source of these billboards, they realized that it was none other than the ordinary people of Karachi who had installed these billboards and they had no hidden political agenda behind them!
Finally it seems, time is over for traditional politics in the city and the days of forceful Bhatta and target killings are finally nearing their end!