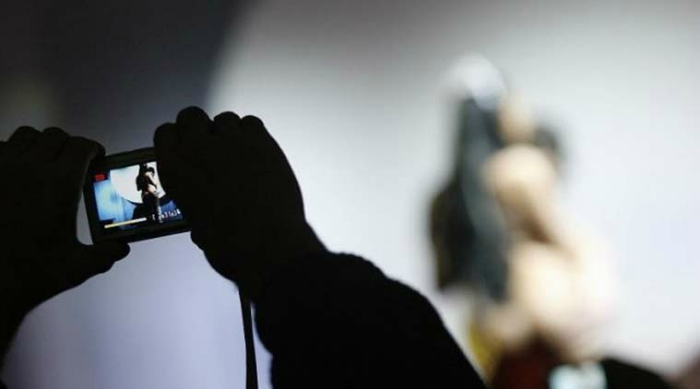 A survey of youths in the 16-21 age group showed that 66% of undergraduate boys watch porn seven hours per week starting when they are around 9 years old, and 30% of undergrad girls in the state watch porn, on an average, five hours per week.
The survey , carried out among 3,500 students in 183 colleges of Karnataka, was done by Abishek Clifford, CEO, Rescue (an NGO), and a statistics and ethics lecturer from London.
He said clusters of one class per college with a quota of 20 students per class were asked questions indirectly about their friends regarding `What percentage of guys your age watch rape videos?' and `How much porn do they watch each week?'
The survey has been completed in Bidar, Gadag, Mysuru, Chamarajanagar, Mandya, Dharward. Belagavi and Bengaluru and is currently under way in Mangalore.
The survey states as many as 30% of boys watch violent porn, including on an average 19 rapes per week. A whopping 1.7 lakh new students start watching rapes each year and during their higher secondary , PUC and by the time they enter the degree course, they would have seen 4,900 rapes. Abishek says 84% said watching porn is progressive and addictive. About 83% of students surveyed said porn leads to sexual activity and 74% said it motivates them to go to prostitutes.
A disturbing trend is that 76% said watching rape clips stokes the desire to actually rape someone!
"Even if only 10% act on this desire, it would mean there could be 13,000 new rapists a year in Karnataka," said Abishek.

He said students should be warned firmly of the dangers of watching porn in their teenage years, particularly when they are in high school and PUC. "Before our cyber ethics programmes, 37% of girls said porn is harmless and pre-marital sex with abortion is okay . After our programmes, only 6% still thought the same," said Abhishek. He said for parents concerned about tracking the activity of their children on the net, parental software should be used to block porn sites.

If Mangalureans thought they were traditional and conservative, the Rescue survey busts this theory.Abishek said: "Our survey saw it go off the charts. One college principal said, `We don't allow boys and girls to speak to each other'. According to our survey of 100 students, 50% were sleeping with their boyfriends."

Rescue will file a PIL next September after the all-India survey is completed and it will seek a ban on all teen and violent porn.

Originally published in the Times Of India

<!-comments-button-->