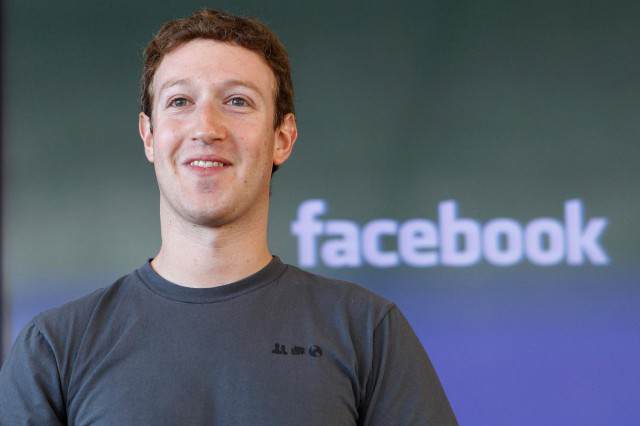 Business magazine Forbes has released its annual rich list which details the bank accounts of the wealthiest people on the planet, and the rankings have changed immensely from last year.
It seems 2015 may have been a difficult year for the sickeningly wealthy, with only 1,810 billionaires making the list – that's down from last year's record of 1,826. For those keeping score at home the combined list have an aggregate net worth of $6.48 trillion, around $570 billion less than last year.
It's believed that the change is due to volatile stock markets, sinking oil prices, and a stronger dollar, although most of these people have bank accounts that would make country's jealous, so we're sure they're not too bothered.
So who makes the list?
Bill Gates
Coming as a surprise to no one, Bill Gates tops the list by a considerable margin, having an estimated net worth of $75 billion dollars. Bill, of course, made his money through Microsoft and is famous for having an instrumental role in the personal computer revolution.
In 2006, Gates took a back seat at Microsoft and took up full-time work at the Bill & Melinda Gates Foundation. In 2014 he stepped down entirely and now he dedicates his time to battling disease in the developing world.
Amancio Ortega Gaona (No photo, he's notoriously camera shy)
The second richest man on the list Amancio Ortega Gaona, a fashion magnate, must have had a difficult 2015.
Last year he had the number one spot with a net worth of $78.6 billion, but this year Forbes estimated his wealth at a paltry $67 billion. Still, we doubt he's struggling.
Taking the bronze medal, we have Warren Buffett in third place, with $60.8 billion in the bank. Buffett's an interesting guy, having basically been a mini-tycoon since he was a young boy, and is known by the nickname the 'Wizard of Omaha'.
He saved up enough money in high school from delivering newspapers, selling golf balls and stamps, to buying a 40-acre farm worked by a tenant farmer. That's right, Warren Buffett was so successful as a teenager that he actually had staff – no wonder he's consistently ranked among the world's wealthiest people.
Carlos Slim Helu
Carlos Slim comes in at a respectable fourth place, with a net worth of $50 billion, but if this was a list of the coolest named billionaires we have no doubt that he'd be number one.
Joking aside, Slim is a vastly important man overseeing a business empire that is influential in every sector of the Mexican economy. It accounts for 40 per cent of the listings on the Mexican Stock Exchange – he's basically half the countries wealth.
Jeff Bezos
The Amazon founder and chief rounds up the top five with a whopping $45.2 billion. Bezos is the founder and CEO of Amazon.com, and has shepherded the company into becoming the largest retailer on the internet.
Mark Zuckerberg
Mark Zuckerberg just missed out on breaking the top five richest men in the world, but we doubt the Facebook co-founder will be too upset considering he's still worth an incredible $44.6 billion at just 31 years-old.
Zuckerberg famously worked with his college roommates at Harvard University to launch the social media giant Facebook from his dorm room. However, late last year he announced he and his wife would give 99 percent of their Facebook shares to the 'Chan Zuckerberg Initiative'. The Initiative's aim is to 'advance human potential and promote equality in areas such as health, education, scientific research, and energy.'
Rounding the top ten we've got Larry Ellison ($43.6 billion) at seven, Michael Bloomberg ($40 billion) at eighth, and in ninth and tenth place the Koch brothers, David and Charles ($39.6 billion).
For the full list of the amazingly wealthy click here, it's probably better than checking your bank account…