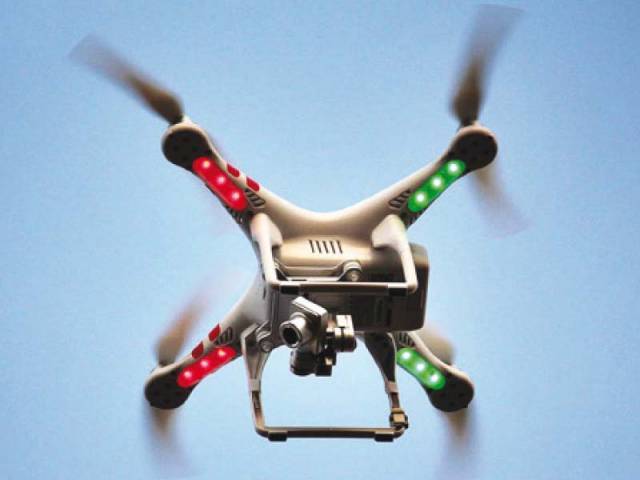 ISLAMABAD: The city administration imposed on Monday a two-month ban on the flying and operating of all unmanned aerial vehicles (UAVs) in Fatima Jinnah Park (F-9) due to security reasons.
The Capital Development Authority (CDA) issued the prohibition order on the complaint of Pakistan Air Force (PAF).
"These drones can be used by miscreants to conduct terrorist acts in areas that have been secured and safeguarded against ground attacks," the complaint read.
The 'secured' areas referred to in the complaint are probably the Naval headquarters in Sector E-8 and Air headquarters in E-9 since they are located near the park.
The district magistrate in a notification issued on Monday said, 'drone operations are prohibited in the exercise of section 144'.
It further reads, "Operations of Unmanned Aerial Vehicles (UAVs), Phantoms and Cam Copters in Fatima Jinnah Park pose a unique threat to the precarious security situation of the Islamabad. Any possible terrorist attack will jeopardize security for the residents of the Islamabad and sensitive installations that create law and order situation and grave threat to public peace at large".
The city administration also claimed that drones or cam copters could also affect the flypast, scheduled to be held at the Pakistan Day parade on March 23.
In recent years, F-9 Park has become a very popular site for flying commercial and media drones to cover news events and also to film commercials and documentaries.
The aerial coverage of events first started during the sit-ins staged by the Pakistan Tehreek-e-Insaf and Pakistan Awami Tehrik against the government in 2014.
Nowadays, every electronic media outlet uses the drone technology to cover big rallies and political gatherings.
However, since 2014, aerial footage can only be taken after getting a security clearance from the capital's civic agency, which also charges Rs5,000 for a day's aerial coverage.
Security clearance was made mandatory in the wake of an incident in September 2013 when the city police had caught two terrorists and confiscated four remote-controlled planes.
However, the law enforcement agencies and the city administration have been exempted from the ban.