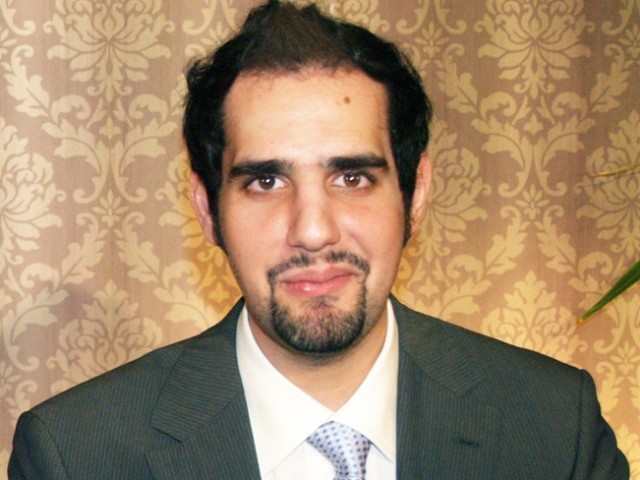 Shahbaz Taseer, son of slain governor Punjab Salman Taseer has been released with concerted efforts of law enforcers in Balochistan.
According to Express News, he was recovered from the Kuchlak area of the province by security forces.
An Frontier Corps officer has confirmed the development.
He was abducted from the Gulberg area of Lahore on August 26, 2011.
Shahbaz left his house from Cavalry Ground in his silver Mercedes Kompressor (LZT-1) for his office around 10:15am. His car was intercepted by a black SUV and motorbike around 600 yards from the office and up to three men dragged Taseer out of the car and took him away.
No details on the whereabouts of Shahbaz Taseer had earlier been made public. However, there were speculations that Taseer was held captive by a group that was negotiating the release of Salman Taseer's killer Mumtaz Qadri and other prisoners.
There were also unverified reports of Shahbaz killed in a drone strike in Waziristan.
The development comes just a week after Salman Taseer's assassin Qadri was executed at Rawalpindi's Adiala Jail.
The abductors who, according to witnesses, used a Prado jeep and a motorcycle, bundled the young Taseer into the four-wheeler and rushed away unimpeded.