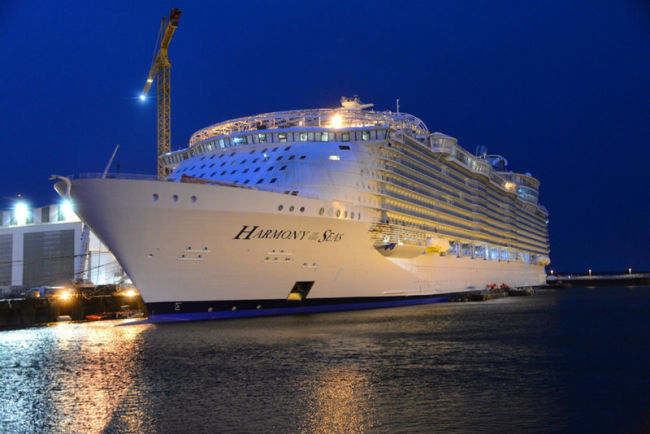 PARIS (Web Desk) – Harmony of the Seas, the world's largest cruise ship, has begun its first sea trial in western France, with just two months to go to delivery.
Thousands of people gathered to watch in the port of Saint-Nazaire as the 70m (230ft) high vessel was guided out to sea by six tugs on Thursday.

The €1bn (£783m; $1.1bn) ship is being built for the Royal Caribbean International (RCI) cruise company.
The 120,000-tonne vessel is expected to be delivered to the US-based firm in two months, according to the BBC.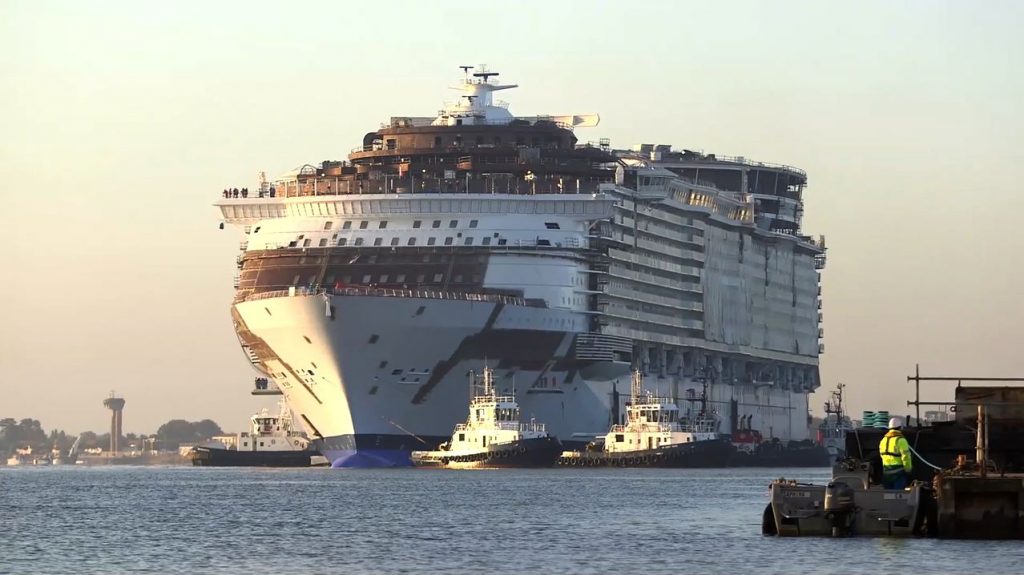 The trial will continue until Sunday.
For months, tourists have been allowed on board to gape at the innards of the ship that has 16 decks and stretches 362m (1,187 feet), 50m longer than the height of the Eiffel Tower.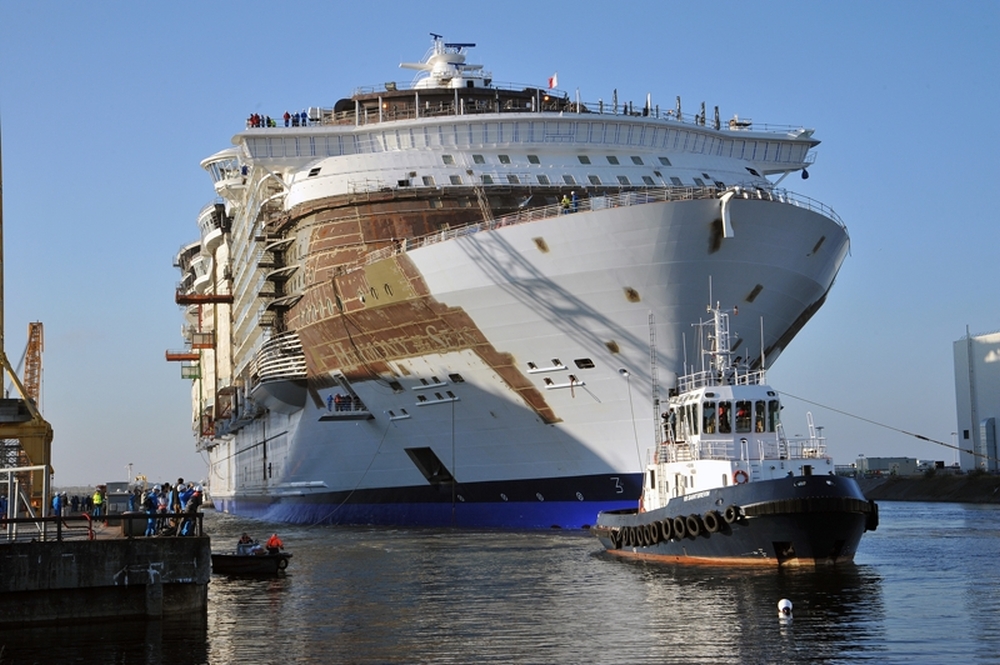 After completion, it will be able to accommodate more than 6,000 passengers.
About 2,000 crew members will cater for their needs.