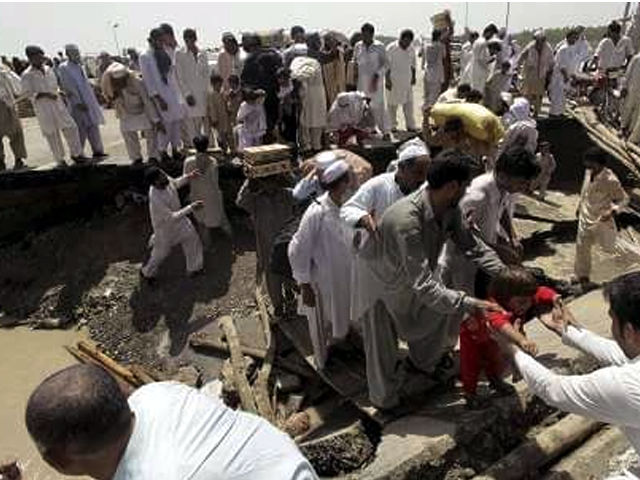 CHITRAL (Staff Report) – At least thirty people died while dozens went missing as flood wreaked havoc in Chitral, the National Disaster Management Authority (NDMA) said on Sunday.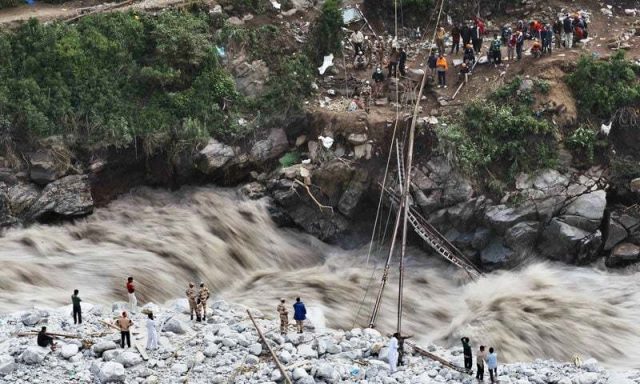 According to officials, most of the casualties were reported from Arsun village where the flood water swept away a mosque and the people inside with it.
Meanwhile, Chitral Deputy Commissioner Osama Warraich has said that a security check post was also affected by the flood caused by two-hour-long rain and as many as eight security personnel were also missing as a result.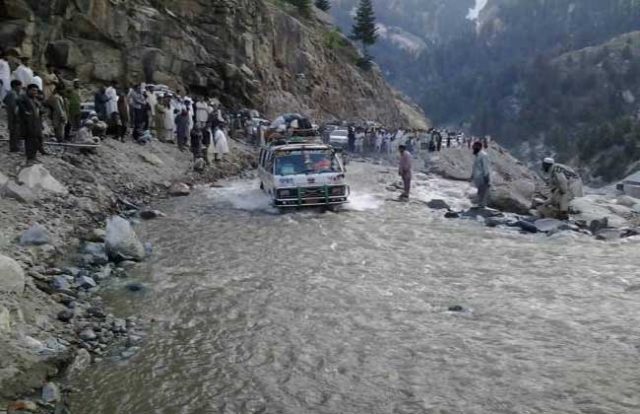 Responding to the flood, Khyber Pakhtunkhwa (KPK) government has invoked a situation of emergency in the affected areas, launching a rescue operation. The provincial government has also approached the National Disaster Management Authority (NDMA) for the provision of helicopters for assistance in the relief operation.
Chief Minister Pervez Khattak has announced a compensation of Rs0.3 million for the families of the deceased persons, further assuring that every step will be taken to safeguard the lives of the citizens and their properties.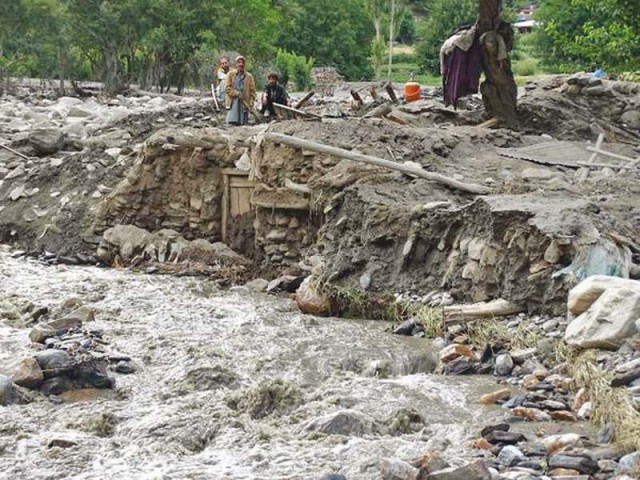 Chitral District Nazim, in an interaction with media, said that the death toll is expected to rise because rescue authorities are facing problems due to blockade of routes leading to the flood-affected areas.
It is also pertinent to be mentioned here that Chitral was hit by the deadly flood last year as well. Several people had died while many link-roads, bridges and houses were flushed.