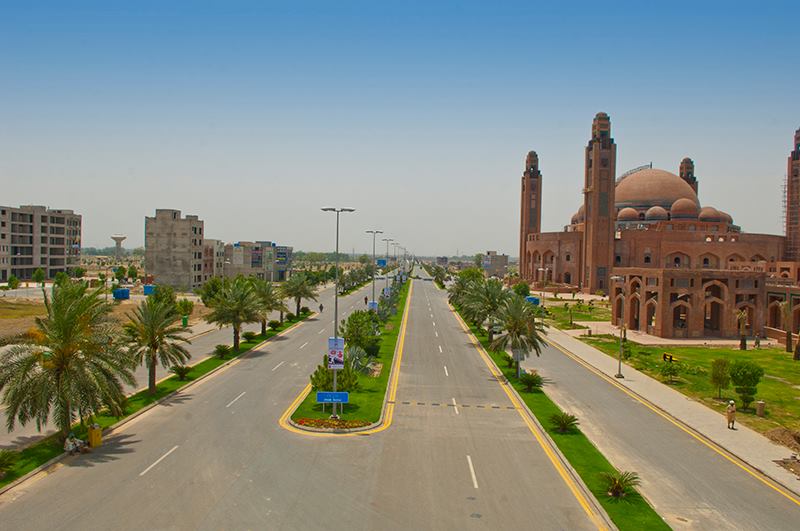 Pakistan has an annual shortage of 250,000 housing units. To fill this demand many private societies sprung up. Bahria Town is the biggest name among them. Over the years, Bahria town has shown that it exceeds the expectations of its customers.
Lahore being the capital of the most populated province has a severe shortage of housing units and when it comes to planned societies with all the basic amenities of life, such as, Electricity, water, gas and security, available Bahria town is one of the few names that comes to mind. If you add affordability to your checklist then Bahria Town is the only name left on the list.
Bahria Orchard was a completely new project in terms of location, design, and concept. Sort of risky but people welcomed the project and invested in it. Now looking at things in retrospect one can safely say that it was a good decision on part of those who opted for it.
The big question is why Bahria Orchard? There are a number of answers to this question but we will limit our answers to the following few point, discussed below.
First of all, Bahria Orchard is already developed. There are people living there. Commutation is better than it sued to be before RingRoad and widening of Raiwind Road and it has become even easier after Bridge at Kahna Railway Crossing.
Plots in Bahria Orchard cost a great deal less than in Bahria Town Lahore. So, it's a better option from an investor's point and from a genuine client's perspective too. Almost all the areas have possession and the construction is in full swing with new units being built every day.
There was a time when Raiwind was considered an area outside Lahore rather than a part of Lahore but over the years Lahore has expanded so fast that Raiwind, once considered a suburban area, has practically become a part of Lahore. Lahore Ring Road (LRR) once completed, would provide a faster route to the city.
Bahria Orchard is developed as a suburban scheme for people who want to live in a cleaner atmosphere of suburbs away from the noise and air pollution of the city. Bahria Orchard was originally developed as a 'Golf Course' scheme thus its breath-taking landscaping and beauty.
For more details, visit Berq Properties or for prices directly visit Bahria Orchard Lahore