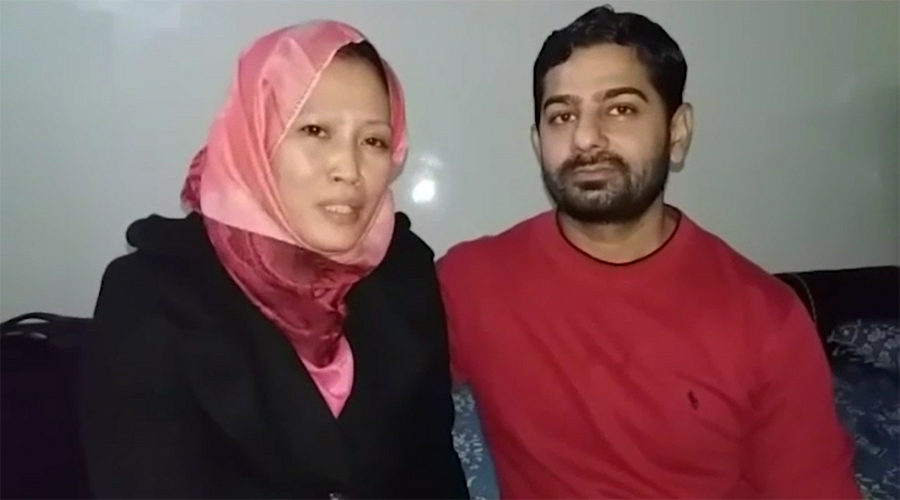 A 29-year-old Japanese woman reached Khan-pur on Saturday to marry a Pakistani man she met through social media.

Japanese girl Maria Adlan also embraced Islam upon reaching Pakistan and changed her name to Maria Ahmad. She belonged to Catholic religion.
The Japanese woman became friends with 30-year-old Pakistani citizen Ahmad Anwar, belonging to Khanpur's Shamsabad area, on social media website Facebook nine months ago and both of them decided to marry after falling in love with each other.
Talking to media, Ahmad said that we became friends through Facebook that changed into love so Maria came to Pakistan. He said that both our families have agreed on the marriage and we are getting married with their consent.
Japanese girl Maria said that she did some research on the religion of Islam after Ahmad invited her to embrace Islam. She said that Islam is a religion based on truth and the people of Pakistan are very loving.
She added that she changed the religion with her own choice and pleasure and had come to Pakistan to marry Ahmad according to the principles of Islam.
Both of them said that they would shift to Japan after completing the legal process.
It's hard to tell weather Ahmad is using her to settle down in Japan or it is actually true love. Now only time can prove it; let's hope that this isn't an attempt to just get his way to Japan.