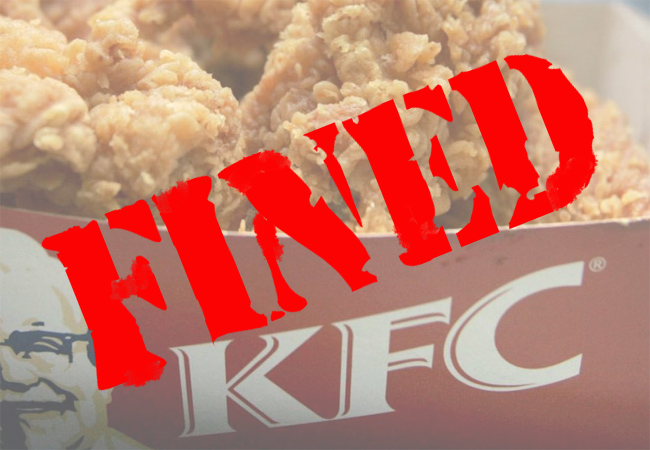 Sit back and relax peeps! Deputy Commissioner of Islamabad is on FIRE ONCE AGAIN!
Remember last year? The deputy commissioner gave a surprise visit to many restaurants in Centaurus and others in Islamabad, Rawalpindi and busted the food chains which were providing unhygienic food and poor environment.
Now he's back and has recently inspected the following restaurants and has imposed fine's on the following:
1. KFC Centaurus – Rs. 50,000
2. KFC F-6 – Rs. 50,000
3. SAVA Foods Centaurus – Rs. 15,000
4. Fat Burger – Rs. 100,000
5. Burger King – Rs. 30,000
6. Jhonny Rockets – Rs. 30,000
Really KFC? KFC should be entirely banned or should be given a hefty punishment. It seems they're not willing to provide fresh and clean food after all.
Fat burger and burger king are enjoying the fine as well. Well good for you boy's, get your standards up to the mark.
God bless the Deputy Commissioner and their team for doing their job neatly and providing and promoting a safe environment.
Food safety and nutrition are therefore key concerns for the environmental for maintaining a healthy life. For a better healthy lifestyle and prolonging your life, such things should be taken into consideration with full responsibility and that's what they are doing and we should all appreciate their work.
No doubt a large number of people on facebook are showing their love for the deputy commissioner and their team is eye-catching and admiring to see.
There is one huge request from the Pakistani people for the Deputy commissioner and their team to provide a platform, such as a website to drop online complaints about the food and other sorts of problems in Islamabad and Rawalpindi. This will not only promote an easy way to approach the team but also help the DC and their team in finding the restaurants and their next target.
Of course, this will minimize the chances of providing poor food quality and unhygienic kitchen environment, which is a plus.
We hope the DC and their team will approve and implement our request as soon as possible and help in making Pakistan a better and safe place for our children and rest of us.