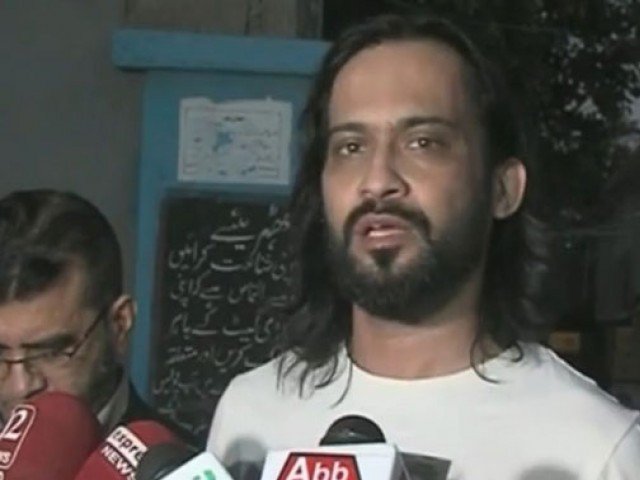 Karachi: Social media's sites; Facebook and Twitter were taken aback on the evening of 28th January when 3 short videos were uploaded showing the Living on the Edge host Waqar Zaka getting beat up by an allegedly drunk man named Junaid Haider.
ViewStorm kept a close watch on this fiasco for a few days to reveal the mystery behind it. The incident occurred outside a well-known youth cafe, Xander's. A young man named Junaid Haider roughed up Zaka and called him out over his persona of a bad boy, that is often seen on TV.
Zaka was seen helplessly questioning Haider as to what had happened and why was he being the target of a beating. In the video an AK-47 wielding gunman can also be seen circling Zaka.
Some Facebook pages had claimed that Zaka was filming a fellow patron at Xander's, Dua Junejo. In reaction to this her boyfriend (Haider) got upset and brought his guards to beat up Zaka. Another video surfaced that authenticated this claim. In the video Zaka's snapchat at Xander's was being recorded, in which he was informing his friend Umaima Sohail (A resident of New Jersey, USA), a mutual friend of Zaka and Junejo that Junejo was checking him out and whether he should approach her or not.
The following day, Zaka held a press conference outside Boat Basin Police Station in Karachi with a Formal Investigation Report (FIR) in his hand. Zaka called out Haider and the Sindh Police, and claimed that he and Haider, both will be spending the night at the Police Station until this matter is legally and officially settled.
A couple of days later, Zaka through another video claimed that Sohail and Junejo were both gold diggers and were mercilessly eating off innocent boys by flirting with them over the phone. He added that he had done nothing wrong and if he misbehaved or approached Junejo, as claimed by many he should also be penalized. Another story unfolded that Haider, who had beat up Zaka is the son of an influential PPPs' party member Afsar Ali. Ali and his accomplices are trying to negotiate with him offering him compensation to revert the FIR to which Zaka refused and plans to proceed with the legal procedures.
Zaka uploaded yet another video on his Facebook that showed Zaka calling Haider out and inviting him for a fight off where no personal guards and police is present to intervene. Zaka also put down his conditions: Either one who knocks out the other will get his head shaved on TV and will leave the country forever.
Following this video, Mixed Martial Arts Pakistan, an MMA federation in Pakistan, has invited both Zaka and Haider. Through a Facebook post, they claim that they can arrange for the fight.

Xander's management has vouched for Zaka and claimed that he has never misbehaved with any patron or staff whatsoever through this Facebook post: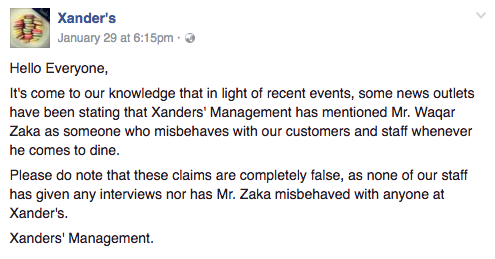 Don't know about you, but we would surely bring along popcorns and soda to enjoy the fight off (if they actually go through it). But for now, Junaid Haider, the ball is in your court.