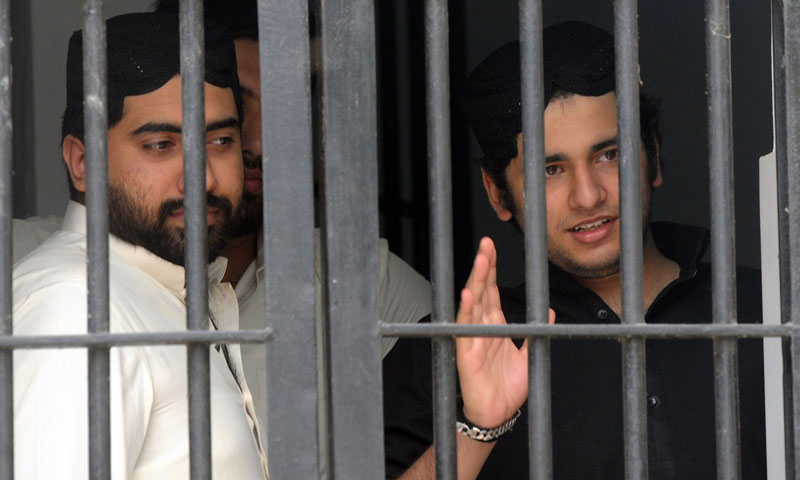 Yes, its possible!
They say 'Money buys everything'. Truer in this case. And there's a catch; your father not only being freakishly rich but also an influential personality, helps you out BIG.
Moreover, this happened in the largest city of Pakistan, in Karachi.
You must have heard last week about a high-profile murder case of a young boy Shahzeb Khan. This case took a new twist as Sindh High Court set aside the death sentence to an alleged murderer Shahrukh Jatoi, and ordered a retrial of the case.
Reportedly, the murderer Shahrukh Jatoi is the son of an influential feudal Sikander Jatoi who had filed an appeal in Sindh High Court against his death penalty. Not to forget, Jatoi family is really well-known for their money and power.
Retrial of the case is expected to conclude with a jail free card for Shahrukh, as it was reported that the victim's family had pardoned Shahrukh along three other convicts. Behind the scene stories were death threats and pressure from many other influential personalities in the country. In addition to that, victim's family has migrated to Australia, concerned for their safety.
Five years ago in June 2013, Anti-Terrorism Court announced a death sentence to key accused Shahrukh Jatoi and his friend Siraj for killing Shahzeb Khan. Two others accused were, Sajjad and Lashari, who were given life imprisonment. This was the result of public outcry and it eventually forced Supreme Court to take notice.
Shahzeb was murdered in Karachi on December 25, 2012. He was just 20 years old and son of high ranking police officer Aurangzeb Khan.