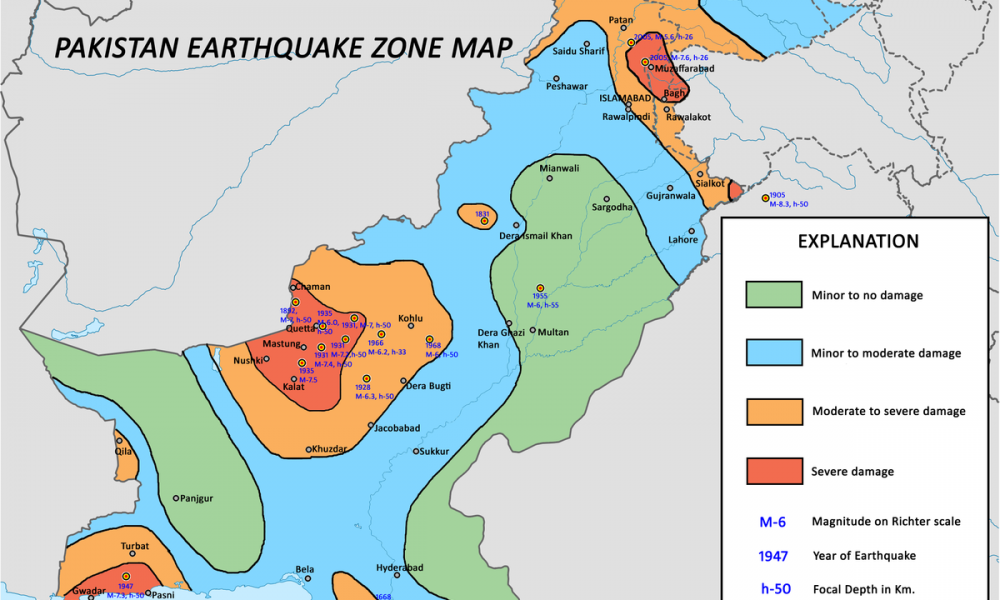 Earthquake jolted several parts of Pakistan just a few minutes ago this morning.

Tremors were felt in Islamabad and adjoining areas, parts of Khyber Pakhtunkhwa, Punjab, and the Federally Administered Tribal Areas (FATA).
According to the Pakistan Meteorological Department (PMD), the earthquake was recorded at 4.7 on the Richter Scale.
Other cities affected by the earthquake include Balakot, Malakand Agency, Chitral, Lahore, Kasur, Parachinar, and Shangla.
According to different sources, loss of life or property was reported in few places.