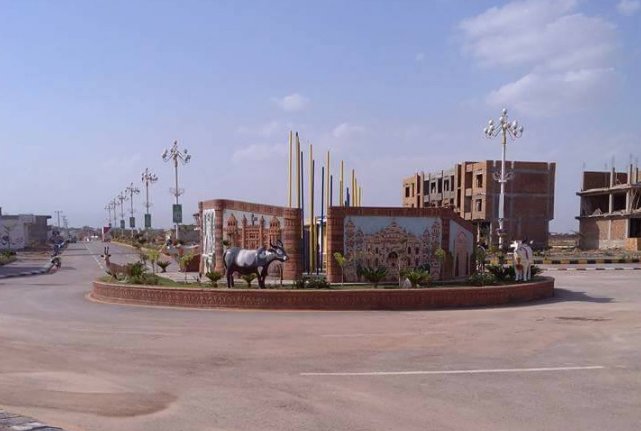 Ghauri Town is yet another ideally located housing scheme in the capital, Islamabad.
Located in the Zone IV of Islamabad, accessible from Lehtrar Road, Ghauri Town is at a close distance from Benazir Bhutto International Airport.
Ghauri Town is a project by Raja Ali Akbar and Chaudhary Abdur Rehman Company. This amazing project is meant to cater the needs of both the investors and brokers. The sole objective of Ghauri Town is to fulfill the dreams of all those who wish to live in the capital city. Ghauri town aims to make it easy for anyone to get to the ideal agents in order to get a better guidance on the options Ghauri Town has to offer. This initiative will empower and revolutionize the real estate industry of Pakistan. It aims to cater all the needs of the real estate agents.
The project includes a total of seven phases. One thing that differentiates Ghauri Town with its surrounding housing schemes is its affordable rates. Phases 1 – 5 are completely developed and are in possession. Phase 1 – 5 also have functional commercial areas as well. Phase 7 of Ghauri Town Islamabad provides a different set of facilities as compared with the rest of its phases. Phase 7 has its very own separate and its plan includes wide roads and ideal location for residential and commercial plots.
Ghauri Town Phase 7 also includes a project named as Akbar Enclave. Akbar enclave offers a neat and clean environment with commercial and residential plots at beautiful locations.
Islamabad is the dream place for most of the Pakistanis. This increases the demand for more and more residential spaces and housing schemes in the capital. In a situation like this, having a house at an ideal location, at affordable rates is a great deal. Ghauri Town has promised to cater this dream of many.