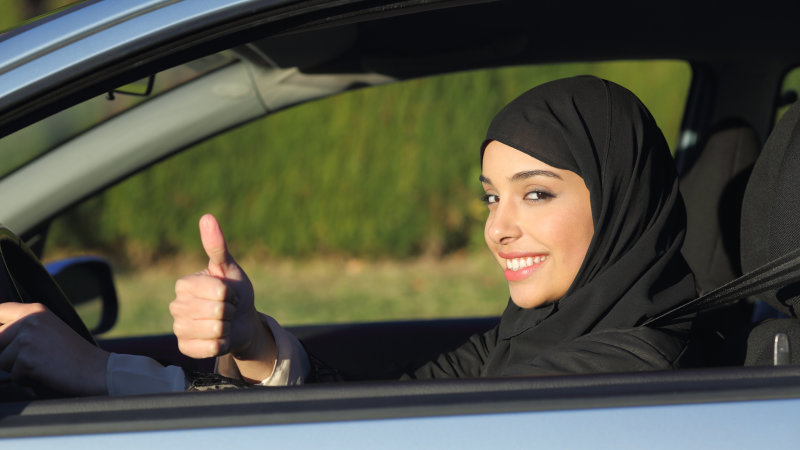 Relief at last for Saudi women; they have been officially allowed to drive on the roads of Kingdom of Saudi Arabia. It was the only country in the world where women were not allowed to drive. 
Saudi's Traffic Police's role:
Saudi women are afraid to drive on the roads as they fear that they will be ridiculed and made fun of by male drivers. Also, they are scared of driving in heavy traffic as they are not used to it. So in order to help the deprived Saudi women, the Saudi traffic department is trying their best to provide them with the basic facilities.
It will take time for the Saudi women to learn how to properly drive and be confident in driving in heavy traffic. But the major issue for them is the fear of being harassed while driving. Hence, the concerned Saudi department decided it is time to enforce a heavy punishment for offenses regarding Saudi female drivers.
Heavy Punishments announced:
Anyone found to be ridiculing and photographing women while they are driving will be a legal offense according to Mohammad Al-Rampage, a legal advisor in Saudi Arabia.  This legal offense will carry penalties of imprisonment and heavy fines. A heavy fine of up to 3 million Saudi Riyals and up to 5 years imprisonment will be imposed on anyone violating the cyber-crime laws.
Cyber-crime laws:
According to cyber-crime laws, if anyone posts pictures of women while driving on social media, it will be dealt with as a violation. A heavy fine of 0.5 million Saudi Riyals or imprisonment of up to 5 years will be imposed on the criminal.
Anti-Harassment law:
In a recent development, an anti-harassment law was approved in the Conservative Kingdom. According to this law, sexual harassment has been designated as a criminal offense.