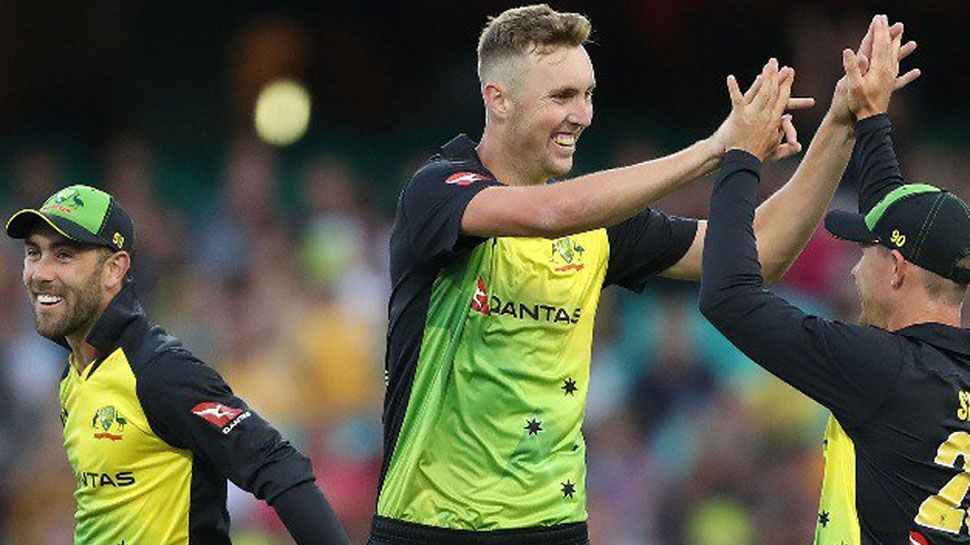 Australia humiliates Pakistan in the 2nd T20I of the triangular series. In the end, it was a one-sided affair as Australia defeated Pakistan with 9 wickets with 55 balls remaining.
Here are 5 important points from the match.
Pakistan, as usual, succumbed to pace and bounce. Stanlake ripped apart the Pakistani batting order. Hafeez, unsurprisingly, fell in the first over. Hussain Talat looked good until he got a nasty ball from Billy. Fakhar seemed like the only hope until he also fell to a short ball.  Sarfraz came in at no.4 and here I thought he's going to play a captain's knock. But to my disappointment, he also departed for only 4 runs. Malik had a horrible mix up with Asif Ali and was dismissed after contributing just 13 runs.
Billy Stanlake's fiery spell:
Stanlake was the pick of the bowlers with 4 for 8. Billy, 23, a tall fast bowler, troubled the Pakistani top order which looked out of sorts. There is no doubt that he bowled well but for a team ranked no.1 you should know how to play on all sorts of pitches.
Faheem Ashraf should bat at no.3:
There's no point saving both of your big-hitters- Asif Ali and Faheem down the order. So I'd rather have Faheem coming in at no.3. The other reason is that in the top 3 only Fakhar plays with a good strike-rate. Hafeez is unreliable and his strike rate is only 113 which is poor for t20I.
Hussain Talat so far hasn't shown that he can play the big shots. And he is a slow starter. So Faheem can provide with a free-flowing start if a wicket goes down early.
Question marks on Hafeez's role as an opener:
To win against quality teams in t20I you need aggressive openers who can play with good strike-rate and play the big shots. Hafeez can't be relied upon as your opener especially in conditions with bounce and pace. And I have already mentioned his poor strike-rate.
There is no doubt that it was an embarrassing performance from Pakistan. They looked lackluster and not for a single moment in the match played like the no.1 t20I team. So I'm hoping for them to make a comeback when they face Australia again. And if they get their batting right then there is always enough bowling firepower to challenge Australia.