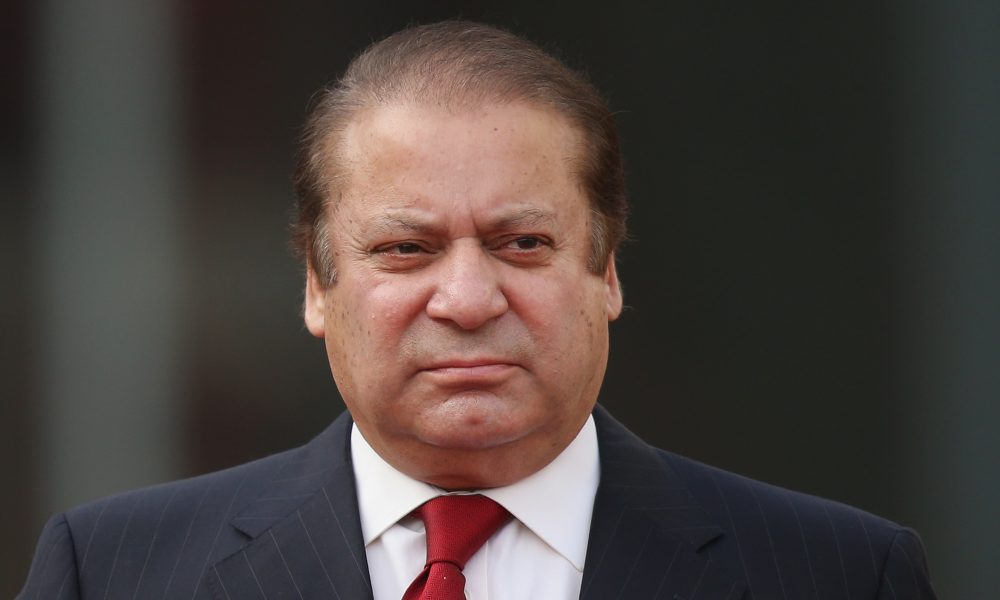 Islamabad, Pakistan — Nawaz Sharif, the former prime minister of Pakistan who was ousted in an election two months ago, was charged by anti-corruption officials on Friday.
Nawaz Sharif is sentenced to 10 years, her daughter Maryam Nawaz Sharif to 7 years and his son-in-law to 1 years in Prison.
Earlier a plea by Nawaz Sharif and his daughter Maryam to delay the verdict in the Avenfield reference case for seven days was dismissed by the accountability court on Friday. The court announced its verdict at 3:30 pm, after initially delaying it till 2:30 pm from its earlier deadline of 12:30 pm.
Apart from Nawaz, Maryam and Capt (retd) Safdar, Nawaz's sons are also accused in the case. They were declared proclaimed offenders last year owing to their no-show.
The accused are charged as per the National Accountability Ordinance, 1999, according to which they are expected to face maximum jail terms of 14 years and/or a fine, each.
The trial
After the Supreme Court disqualified Nawaz in the Panama Papers case on July 28, 2017, the National Accountability Bureau (NAB), in light of the verdict, filed three corruption references against the Sharif family in the accountability court.
The trial against the Sharif family commenced on September 14, 2017, under the supervision of Supreme Court Justice Ijazul Ahsan, who was appointed a monitoring judge in the Panama case verdict.
During the course of the trial, spread over 107 hearings, a total of 18 prosecution witnesses recorded their statements, including the Panama case joint investigation team (JIT) head, Federal Investigation Agency's Wajid Zia.
It was the Zia-led JIT's report which the Supreme Court used last year as a basis for Nawaz's disqualification and further investigation of the Sharif family's assets.
After his statement was recorded, the defense counsels cross-examined Zia for around two weeks.
The prosecution also recorded statements of two witnesses through video-link from London — private solicitor Akhtar Raja and forensic expert Robert Radley — whose expertise was utilized by the JIT during its probe.
Nawaz and the other accused were asked 127 questions during their cross-examination, while no witnesses appeared in their defense.
Nawaz and Maryam attended 78 hearings, skipping a few proceedings as they visited London in between to spend time with Begum Kulsoom Nawaz.
Safdar, however, attended nearly all the proceedings.
The apex court had directed the trial court to conclude the cases in six months. However, the court has only concluded proceedings of the Avenfield reference despite two deadline extensions — the latest one being July 10.
The other two corruption references — Al-Azizia Steel Mills and Hill Metal Establishment and offshore companies including Flagship Investment Limited — have yet to conclude.
*This is a breaking news story and will be updated as details become available.