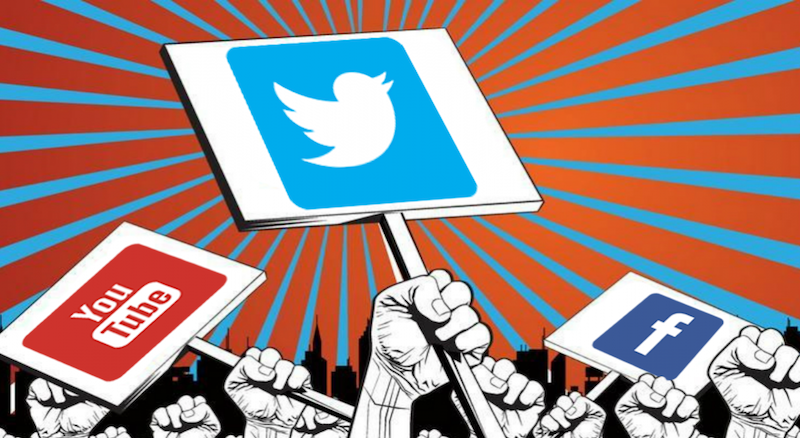 In today's fast-paced digital age, it is becoming more and more important to invest in digital marketing to compete with political rivals.
The most well-known and publicized political digital campaign has been that of Donald Trump. It is believed that Trump's massive digital campaign helped him in defeating Hilary Clinton.
Let's look at how Pakistan's political parties are using social media to influence their voters and to suppress the votes of their political opponents. The three major parties – PPP, PML-N and PTI and other smaller parties too have made their own social media teams who handle social media accounts.
These social media accounts are then used to carry out political campaigns. Most of these posts target the opposition parties to suppress their votes and influence their supporters to turn away from them. Due to this massive social media engagement on Twitter and Facebook, Pakistanis are getting more awareness and knowledge about the political atmosphere. And so people are more inclined to voice their opinion and vote for their favorite candidate or party.
In fact, many of the trends on twitter are politically related and there is a large engagement of people commenting on Facebook posts and engaging in Twitter warfare.
PTI was the first party to use social media for their political campaigns. The rest followed PTI to establish their presence on Twitter and Facebook. Interestingly, PML-N's former official Supremo Nawaz Sharif does not attach much importance to social media as he doesn't have any accounts on Twitter and Facebook. Whereas his daughter, Maryam Nawaz Sharif, and brother, President of PML-N Shehbaz Sharif do have their accounts on social media. Maryam Nawaz Sharif has been working to strengthen PML-N's social media presence at the division, district and tehsil levels.
PTI has a much larger presence on social media compared to PML-N. And there is no denying that one reason for PTI's upward climb was due to their aggressive social media campaign. Now that social media users have increased in Pakistan it may have a bigger impact on the upcoming elections.
However, it remains to be seen whether these social media campaigns will play a big part in influencing results in the upcoming elections in July.
Voting dynamics are complex in Pakistan. On social media, it seems PTI will win but this was also the case in the previous election but we all know how that panned out. But this time things have dramatically changed and PTI has gained massive ground so let's wait and watch.