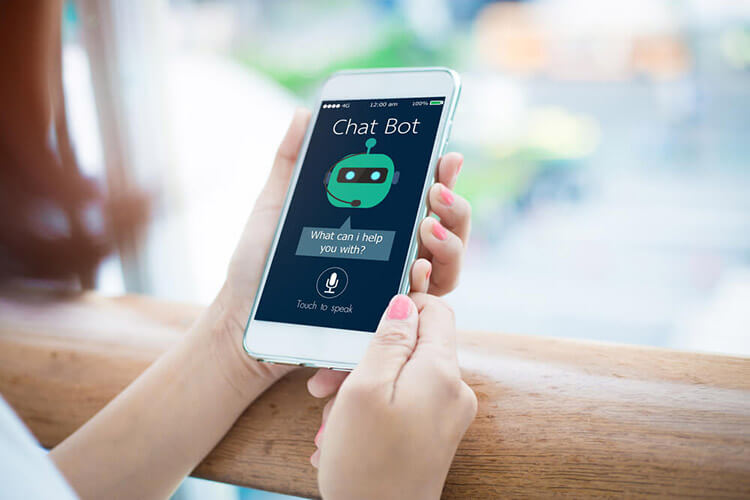 In today's constantly changing business landscape, every consumer-oriented organization needs to stay up-to-date with all the latest & greatest technology to provide the exceptional customer experience. When users approach these organizations to solve their complicated issues, the most bothersome experience is an unfriendly and slow customer service. And as a result, call center agents prefer to use different Customer Relationship Management (CRM) tools in order to deal with various consumers at an available moment.
Therefore, in order to resolve those specific needs, we have the latest technology onboard which is called Chatbot. This is basically an Artificial Intelligence (AI) tool which simply allows the company to dynamically enhance their customer journey tracking; as the technology engage the users more intuitively. Thus, to provide reliable customer journey tracking, companies should consider choosing a personalized chatbot technology.
Here is a simple guide to understand the significance of Chatbots on consumer's journey and how this tool can improve customer journey tracking.
The significance of chatbots in user's journey:
According to the recent analysis by consumer-oriented companies, if you will not develop a chatbot for your business; then the chances are, your organization will be left behind in the competition. For the people who are new to chatbots, the technology is basically an efficient computer program which automates the user's journey by creating an interaction with the user through the conversational interface.
Chatbots meets the customer when they click and visit a website. They simply work to engage users by initiating a conversation, and providing several ideas or references; as well as helps in gathering information through some intuitive questions which solve customer issues in real-time. That's why when it comes to choosing advanced call center solutions, the chatbot technology is considered essential to streamline the operations.
Use of Personalized chatbots:
Offering an exceptional customer journey experience mainly needs a personal touch where the company should choose an approach that can help the users effectively engage and nurture consumers. Here are some personalized features mentioned that can help you understand the current value of chatbots;
One of the most amazing features of Chatbot is, they have an ability to address all the specific needs & wants of the users. It automatically taps into the site's Frequently Asked Questions section, and answer the queries of the customers. Moreover, they are also being able to become smart by utilizing the company's current CRM initiatives with old conversations with users in order to facilitate the reasonable conversations with all the old customers.
There are many successful businesses that prefer to use Chatbots in order to gain some valuable insights on their users and improve consumer engagement. The existing technology is successfully able to assess old and current customer support conversations to offer complete consumer engagement. In addition, the tool can also segment the users on the basis of their performance & behavior. Thus, it enables the company to efficiently understand which leads are ready to purchase and which needs a little bit of persuasion.
So, always remember that your ultimate goal should be to resolve user's queries by providing them with the best options to communicate. That brilliant technology should be the answer to resolve queries rather than creating confusions. You can come up with more useful solutions by choosing VoIP Terminator and avail best call center solutions for your business needs.