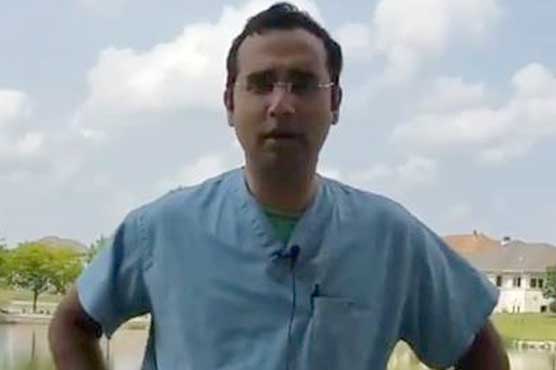 Mr. Scrubs is busy giving lectures on Twitter. He has still not returned to his beloved country to save it from his supernatural powers in 'Naya Pakistan'.
His sermons on twitter usually start with the term 'Pakistanio' just like his leader. Another thing similar between the two is 'talk big and then retract'. Pakistanis are consistently mocking Mr. Scrubs, asking him about his return to Pakistan.
عمران خان کی سحر انگیز تقریر کا اثر! پاکستانی نژاد امریکی ڈاکٹر نے اپنی جائیداد بیچ کر فوری پاکستان واپس آنے کا اعلان کر دیا! اپنی بیوی کو بھی نوکری سے استعفی دینے کا کہ دیا

Gepostet von Breaking Today am Sonntag, 19. August 2018
If you guys remember the above video, you'd know about Mr. Scrub's announcement of leaving everything and coming to Pakistan with his family. But after more than a month, there are no signs of him returning.
We found out from a tweet below, Mr. Scrub will go back to Pakistan in November. Let's see if he returns or keeps on bullshitting.
Nov

— Dr IMRAN MALIK (@MalikimranMd) September 11, 2018
Some of the replies on Mr. Scrub's twitter account are hilarious. Here is one example.
بیٹا کب آ رهے هو؟ ائرپورٹ استقبال کرنے پہنچو گا…..

— پاکستانی (@iamleagy) September 9, 2018
People have been asking only one thing from Mr. Scrubs, and that is his return.
بائیس کروڑ کا ایک ہی نعرہ
کب آئے گا ڈاکٹر ہمارا

— ChishMish (@AapaChish) September 8, 2018
'Naya Pakistan' needs you, Mr. Scrubs! Come back as soon as possible.