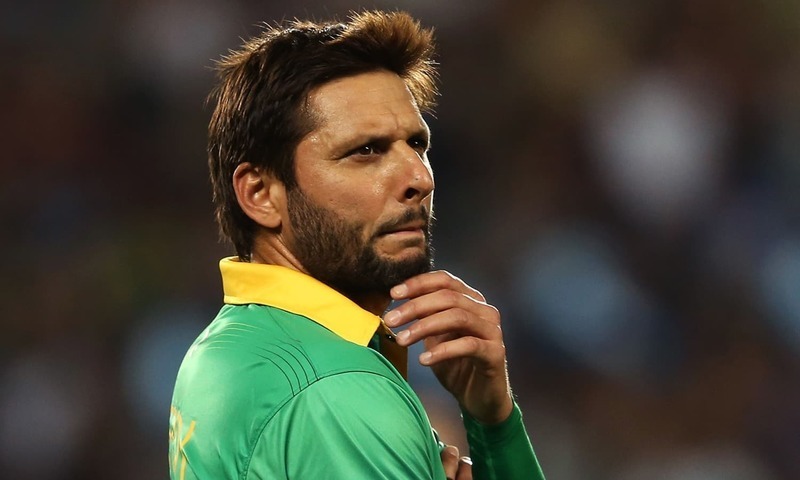 On 13th November 2018 Pakistani all-rounder cricketer Shahid Khan Afridi was invited as a guest speaker in the Parliament of "UK House of Commons", where he spoke regarding human rights.  Speaking at the occasion, Afridi's comments on Kashmir issue has sparked a new controversy.
Let's analyze what was said by him and why he retracted his earlier comments.
"Pakistan doesn't need Kashmir. It is not able to even handle the four provinces it already has. Neither India nor Pakistan should be given control of Kashmir. Kashmir should be allowed to evolve as an independent state", Afridi had said in the UK House of Commons.
"Humanity is the biggest thing. People who die in Kashmir, it's painful to hear about it. If anyone dies regardless of what his or her religion is, it's very painful from a humanity point of view", Afridi further added.
These comments by Afridi created a storm on Indian and Pakistani media. Not only did Indian media but Pakistani media as well starting thrashing Afridi.
Any rational minded person would agree with Afridi' statement as the people of Kashmir should be the ones to decide their own fate.
But unfortunately, the majority of people in both India and Pakistan believe Kashmir to be their own territory. So it is understandable why Afridi found himself in hot water over his controversial remarks.
Afridi's comment "Pakistan is not able to even handle the four provinces it already has" was a harsh but a truthful reminder of Pakistan's current socio-economic and political hardships it is facing.
However, these statements by Shahid Afridi didn't go down well in Pakistan and in an apparent U-turn, he retracted his comments in a tweet posted by him.
My clip is incomplete & out of context as what I said before that is missing.Kashmir is unresolved dispute & under brutal Indian occupation. It must be resolved as per UN resolution. Myself along with every Pakistani support Kashmiri freedom struggle. Kashmir belongs to Pakistan.

— Shahid Afridi (@SAfridiOfficial) November 14, 2018
Some people, however, agreed with Afridi's earlier comments.
I agree with Shahid Afridi, Kashmir belongs to Kashmiris only, let them decide who they want to be with or without.

— Syed Ali Raza Abidi (@abidifactor) November 14, 2018
Clearly @SAfridiOfficial speaks from the heart as he speaks for the rights of the Kashmiris living under Indian occupation facing State terrorism. The rest is secondary. Only small-minded people will try to use this as propaganda against Shahid Afridi. https://t.co/Yg0rF9gdLE

— Nasim Zehra (@NasimZehra) November 14, 2018
I agree with @SAfridiOfficial on his views on Kashmir. Kashmir's fate should solely be in the hands of Kashmiris, not in the hands of India or Pakistan. The right wing on either side is merely selfish and high on jingoism. Afridi's views are rational and make complete sense.

— Kashif N Chaudhry (@KashifMD) November 15, 2018
So why did Afridi took a U-turn? Speaking on sensitive topics like the 'Kashmir issue' is a big risk for celebrities like Shahid Afridi. And due to the criticism and pressure of the media and the general population, Afridi had to retract his comment.
It's difficult for a national celebrity to go against the State's narrative and stance on the Kashmir issue.