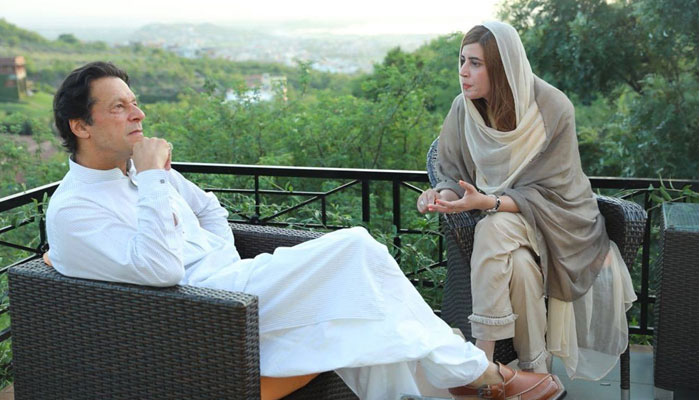 Naya Pakistan: Minister of State for Climate Change Zartaj Gul has credited handsome Imran Khan for the rainfall and snow in the country.
Besides being a Minister, Zartaj Gul is also an intellectual known for her intelligent and rational views. This is the first time in history that heavy rainfall has been credited to a human being. Even though this human is not an ordinary one.
Yes, he is not only good-looking but a former cricket champion and Playboy as well. But now he is only a Puppet  Prime Minister of a country and apparently a philosopher as well.
This kind of hypocritical anti-intellectual sermonising is precisely why Imran Khan and his PTI are so cringeworthy. Scandinavia is among the least religious but most egalitarian societies. To the contrary, likes of MbS exploit religion despite their materialism and so does IK. https://t.co/uMYmEsDUAr

— Ayesha Ijaz Khan (@ayeshaijazkhan) March 19, 2019
Prime Minister Imran Khan has yet again proven that his ministers are chosen strictly on merit and not on the basis of how stupid they are. And Zartaj Gul is a perfect example.
Most of my political tweets are against PTI. So today I want to say something appreciative towards the PTI. Therefore I wish to thank PM Khan for all the rain and snow. And also congratulate him on selecting rational, thinking ministers who aren't toadies or sycophants. pic.twitter.com/7FuhhHWFYo

— Miftah Ismail (@MiftahIsmail) March 19, 2019