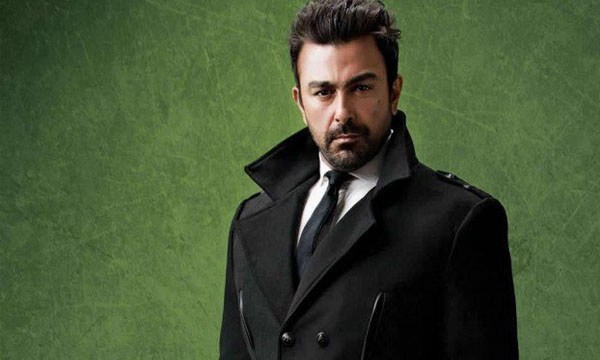 Son of the soil, hardcore patriot and actor, Mr. Shaan Shahid has rendered a great sacrifice for his nation. The man has started a new trend on twitter with the name #buybackpakRs.
Shaan appealed to all Pakistanis to buy back Pakistani rupees in exchange of dollar.
Here is the tweet.
Appeal to all my fellow Pakistanis .. #buybackpakRs no matter how little or how big one affords but let's put in our share pic.twitter.com/e5SQ08QNXY

— Shaan Shahid (@mshaanshahid) May 21, 2019
No wonder he is a Certified Patriot!
And as usual, there were some idiots terming it a 'great cause' and most shockingly a 'gamechanger' for Pakistan's economy.
You took really good initiative, and your trend is real cause of Pakistan #buypakRs this trend will boost. We will make this cause to game changer for Pakistani Economy IN SHA ALLAH

— Waqas Murtaza (@WaqasMurtaza) May 20, 2019
I'll make it easier for people who still are a bit confused as to what I'm trying to convey.
This tweet would help:
1. Why was he hoarding dollars in the first place ? 2. Buying at RS.120 and selling at Rs.152 is now supposed to be a sacrifice 🤨 https://t.co/CDEITKQHMx

— Kiran Ahmed (@kiranahmedd) May 21, 2019
And then there are supporters or idiots defending the hardcore patriot.
Can you share what YOU did to help your country instead of belittling him? If thats what he could do and he did it theres really no need to attack him over it.

— Josephina Khattab (@JosephinaKhatt1) May 22, 2019
Some retards also burnt $1 dollar notes (The Great Sacrifice) and few anti-dollar Sons of the Soil hit the dollar notes with chappals.
Burning dollars, hitting dollars with a chappal is gonna solve all economic woes of Pakistan. In Gujranwala 'patriotic' citizens burn dollars as some kind of protest against devaluation of rupee. pic.twitter.com/zm7JnQJilZ

— Naila Inayat नायला इनायत (@nailainayat) May 22, 2019
Here's another imbecile from the land of patriots!
Maybe, Prime Minister Imran Khan should induct Mr. Shaan in the economic advisory council and his fellow nincompoops too.