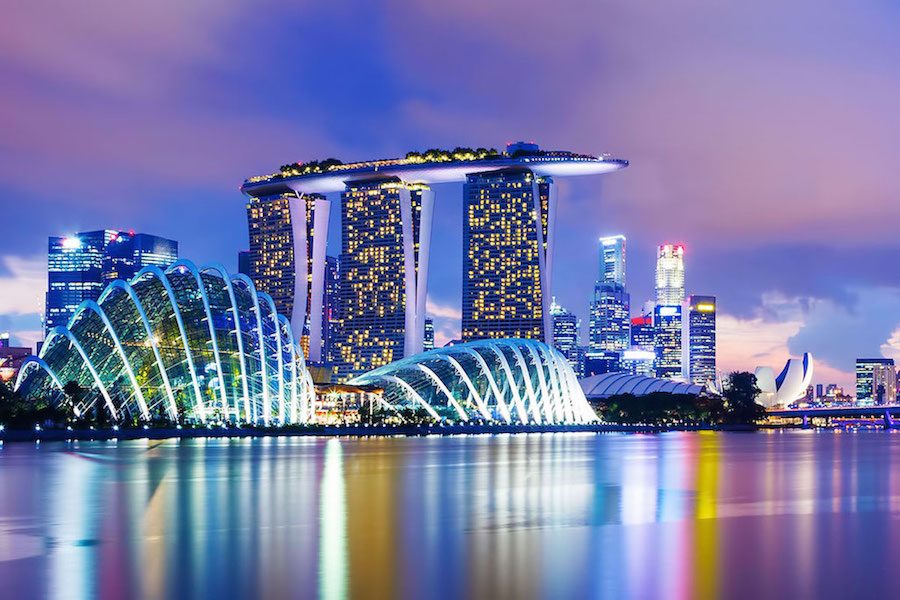 Singapore has been considered as a place glowing with high-end shopping malls, luxury hotels, and fine dining experiences. However, there is much more than just the malls and hotels in this amazing and futuristic city. Singapore offers a vibrant history and diverse ethnic side to discover. This is the reason that Singapore is one of the famous destinations for Pakistani tourists. Now getting the Singapore visa for Pakistani is a bit time-consuming. It can take 15 to 20 days.
One main reason is that the visa application is being sent to Singapore and upon receiving approval, the consulate will issue you a visa to visit Singapore.
1. You will Need an Invitation to Get the Visa
Going to Singapore is not that simple. To get a Singapore visa for Pakistani passport, you will need an invitation from a Singaporean to visit Singapore and it is mandatory. So, check with a friend who is a citizen or a permanent resident who can send you an invitation. You can apply after.
If you don't have such a facility, don't worry, there is another way. We Pakistanis are experts in creating openings in very difficult situations. Talk to a qualified travel agent and he will arrange an invitation for you from a Singaporean citizen or company against a small fee.
Once you have the all-important invitation, you can proceed with the process to get the visa to visit Singapore.
Here are the general requirements to get a Singapore visa for Pakistani.
2. Valid Passport
Having a valid passport for at least 6 months is mandatory for any type of visa for any country. So, check if your passport has at least 6 months before it expires. If you have required time period, it is fine. If you don't, renew your passport immediately.
3. Visa Application Form
Now, it is time to apply for the visa. You will have to submit a duly completed and signed Visa Application Form 14A per applicant. Be careful when you are filling the form 14A. Don't fold it as folded or soiled application will be rejected.
4. Attach Your Best Photographs, Latest
They will need 2 passport-sized color photographs. You will have to affix one photograph on to Form 14A. Keep in mind that the photograph must be 35*45mm and without borders. The photographs should have your full face. If you wear headgear in your normal life, make sure it should not hide any of your features. Your photograph should be with white background.
5. Letter to the Consulate General
You will have to attach a letter to the Consulate General which explains the reason you want to visit Singapore. This is very important too. Write as clearly and simply as possible.
6. Letter of Introduction
Letter of the introduction will be issued by the local contact in Singapore. The issuing person must be a citizen or permanent resident of Singapore and he or she should be at least 21 years old.
Make sure that the details of the local contact like his name, NRIC, and the designation are all in order, otherwise, the application will be rejected.
7. Return Ticket
You will have to have a valid return ticket along with the relevant visas to enter Singapore. If you are planning to go somewhere else from Singapore, then you should have an onward journey ticket. It will be required at the time of entry at Singapore.
8. Visa Processing Time
When you submit all the required information and documents, it will take up to 5 working days to get processed. In some cases, it may take a bit long. Actually, whole documents will go to Singapore and upon receiving approval, the visa is issued. So, it will take time.
9. Visa Fee
Visa fee is submitted in the designated bank via challan form. If you are applying from outside Karachi, submit your visa fee in the form of Demand Draft in favor of the Consulate General of The Republic of Singapore.
Secondly, you will have to submit your original passport with the visa application form. Also, include a photocopy of your passport with the visa application form.
10. Visa Application Center
Consulate General of the Republic of Singapore Lakson Square, Building No.2 Sarwar Shaheed Road Karachi Telephone:  +92 – 21 – 568 6419 and 568 5308 Fax: +92 – 21 – 568 8067 and 568 0093 Email: [email protected]
Besides the invitation letter, getting a Singapore visa for Pakistani nationals is fairly simple and straight forward. You can go through the above mentioned documents and process and prepare your visa application very easily.
There are a lot of travel agents too who can make this whole process even simpler. Do it yourself or let the travel agent take care of your visa, get yourself ready to navigate through the beautiful and amazing places in Singapore. There are stunning family-friendly attractions and lovely public places, and an excellent public transportation system makes visiting this city worthwhile.