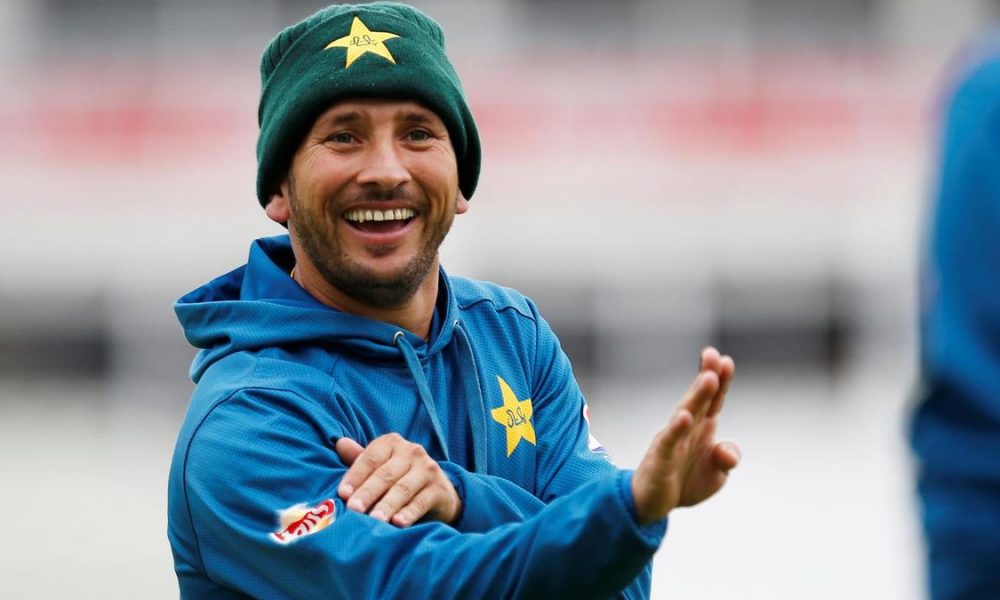 During the 2nd match of the PakvsEng ODI series, former cricketer and commentator Waqar Younis said: "There is competition between Yasir Shah and Shadab Khan for World Cup selection.
It was yet another gem from Waqar Younis who has a habit of saying such nonsense. A one-off T20I match kicked off the England tour for Pakistan. In that particular match, Pakistan was placed at 142/5 in 17.2 0vers; Waqar Younis while commentating went on to say: "Pakistan should look for singles… can't afford to lose more wickets".
And to think this guy was our coach for two terms. Pathetic.
Yasir Shah's bowling average is 47.91 with an economy rate of 5.33. He has played 25 ODIs in total. But if we exclude the 8 matches against Zimbabwe (a minnow side), he averages 71.3o with an economy rate of 5.88.
In the recent ODI series against Australia, Yasir Shah played all 5 matches, taking only 4 wickets and with an economy rate of 5.66.
But the selectors and the team management still selected Yasir for the all-important ODI series against England. Instead of trying a new spinner they went with a choice that didn't produce satisfactory results. And quite clearly failed to justify his selection in ODI cricket.
But the genius selectors and team management are either brainless or deliberately selected someone purely on a criterion that is certainly not on merit.
The obvious option could have been Umer Khan. If not him then anyone other than Yasir Shah should have been given a chance.
The problem with Yasir is: The ineffectiveness to either take wickets or contain the runs.
His figures in today's 2nd ODI against England were the most expensive among the six bowling options Pakistan used. Yasir went for 60 runs off only 7 overs grabbing only a solitary wicket; an economy rate of
Even Haris Sohail, a part-time spinner had much better figures than him though he just bowled three overs.
Hence, I on behalf of all passionate Pakistani Cricket fans, thank Yasir Shah from the bottom of my heart for his short but highly ineffective services in ODI cricket.
Thank You, Yasir Shah!