We know Malik Riaz (owner Bahria Town) never fails to woo us all with his amazing residential plans, with a luxurious lifestyle which one has always dreamed of.
One such venture being Bahria Town Karachi, which is going to be the largest of all Bahria Towns in the country, having almost all the attractions that make you want to visit Dubai at least once in a lifetime. Since the launch of Bahria Town Karachi in 2014, almost 70-80 percent of the projects have been delivered and the rest are under construction.
Let's what Bahria Town has this time to offer the Karachites to move to Bahria Town Karachi;
1. World's third largest masjid
After Masjid al-Haram (Makkah) and Masjid al Nabvi (Madinah), being the first and the second largest mosques in the world, respectively, the mosque being built in Bahria Town Karachi is going to be the third largest mosque in the world.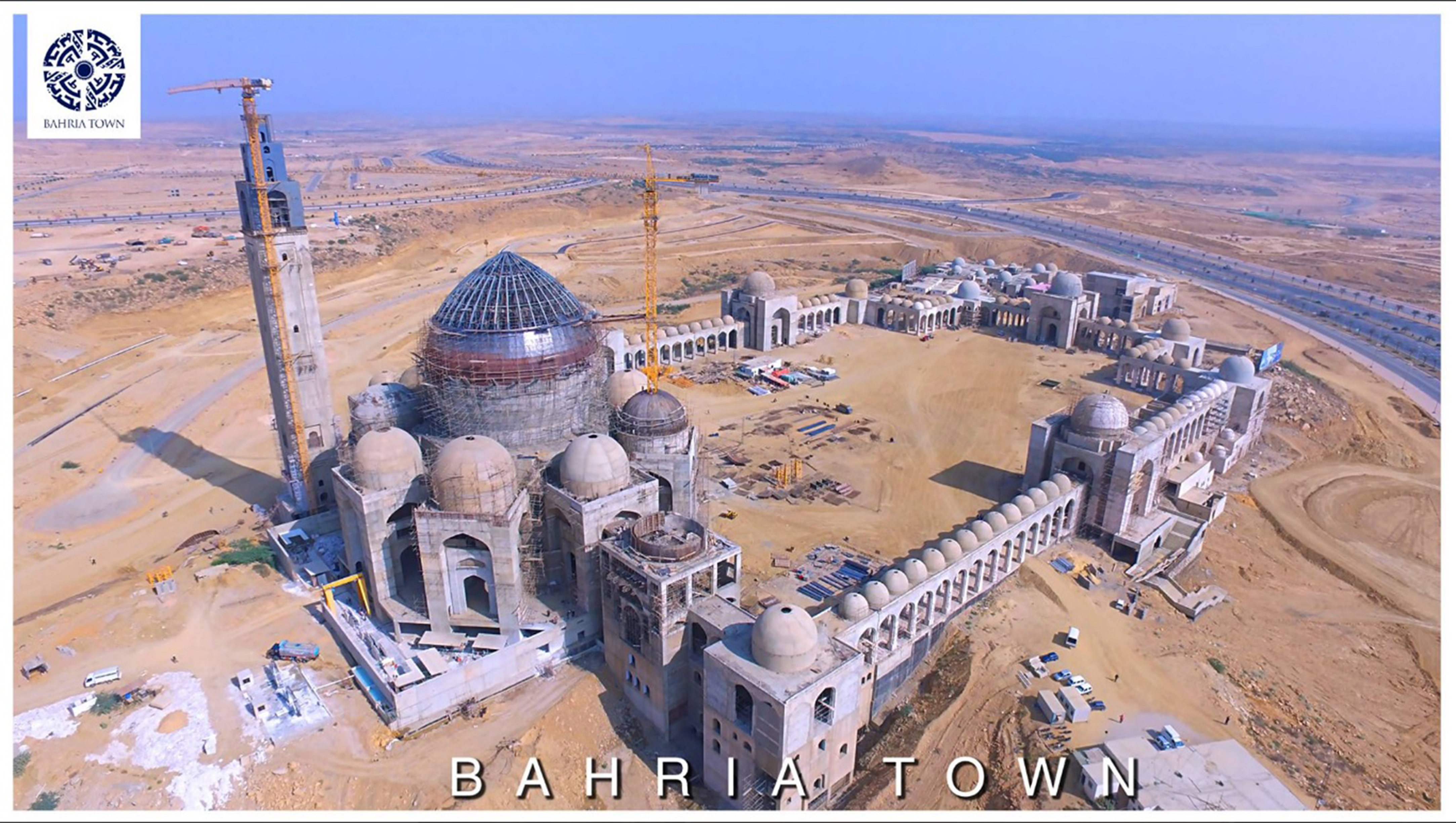 Having the capacity of around 800,000 men, and the structure inspired by Islamic and Mughal style architecture, this mosque is going to be one of a kind view for the people of Karachi.
2. New York's Central Park Inspired Green Space
You heard that right folk! The famous Central Park of the city that never sleeps, is coming to the Bahria Paradise Karachi.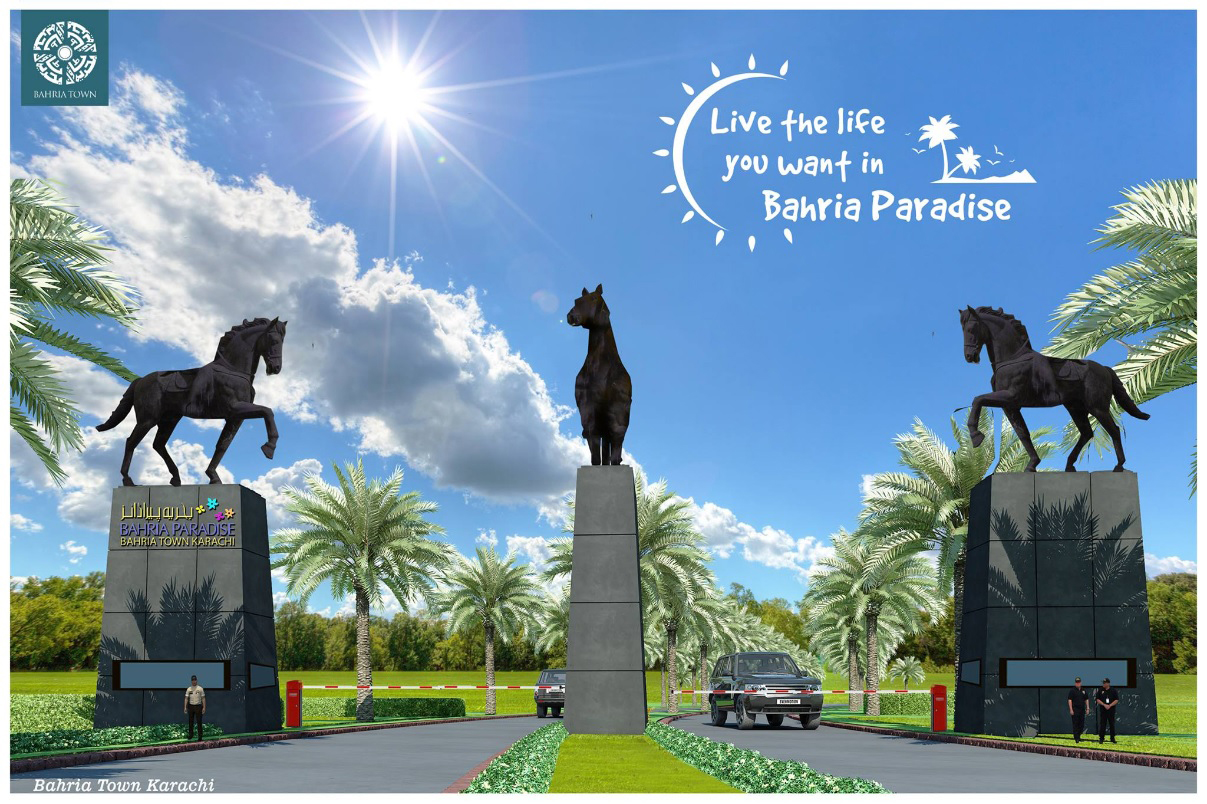 You know what that means right? A healthier and safer environment for all the residents and employees. So why wait?
3. Taj Mehal
Well well well, after the majestic Taj Mehal of Agra, Bahria Paradise Karachi is going to have its own Taj Mehal! We have already seen the replicas of Eiffel Tower and Statue of Liberty in Bahria Town Islamabad and Lahore. Let's wait and watch, how the extremely creative architectural staff of Bahria Town plays in Bahria Town Karachi.
4. Theme Park
Bahria Town Karachi plans to have the first international standard Theme Park. Yes, we have always been admiring about the Disney Lands and the other theme parks in the world. Now let's hope that this theme park is worth the wait too!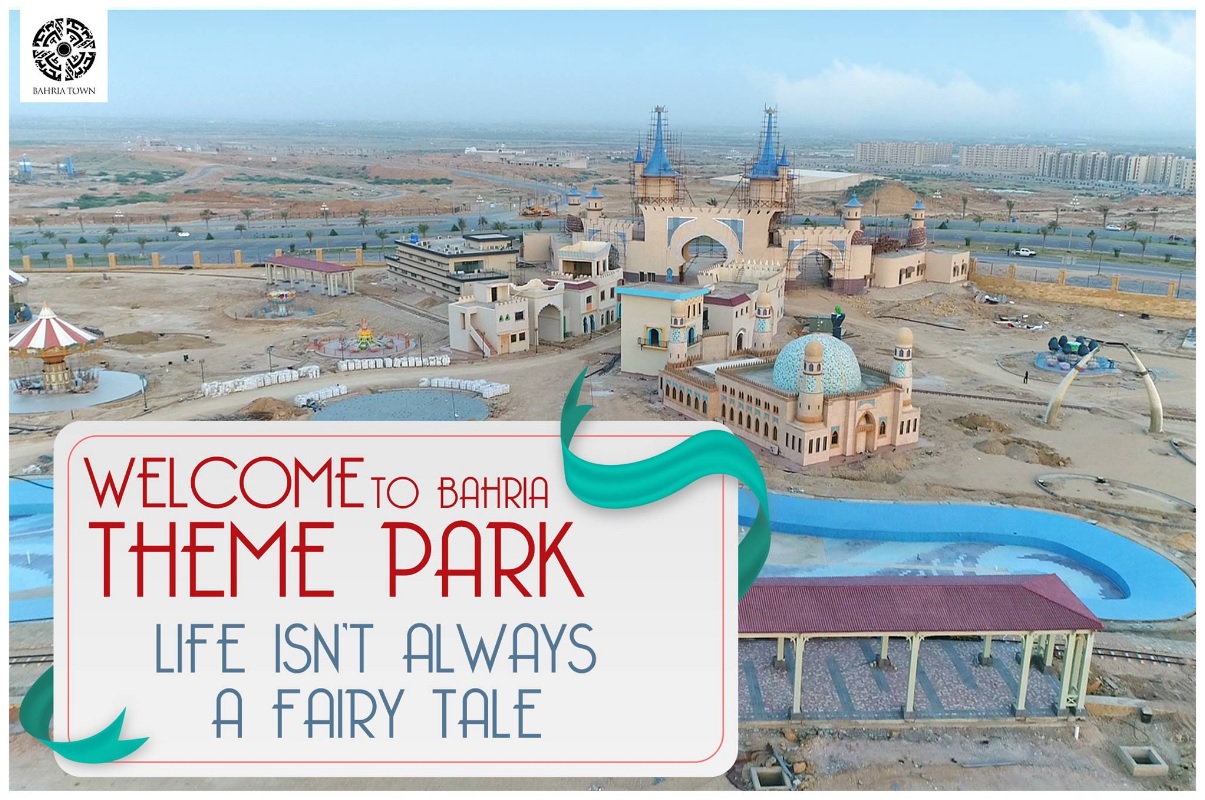 5.  Night Safari
We have always seen Day and Night Safari's in photos and movies, well now is the time to witness it live! Bahria Town Karachi is all set to inaugurate it's very own, international standard Day and Night Safari. Let's hope, that it comes as exciting as it sounds!
6. Golf City
For all the golf enthusiasts out there, wouldn't you want to play your game in an international standard Golf course? Specially when you know that it is going to be the first 29 Hole PGA Standard Golf Course of the country. Yes! you heard that right. And and and , how would it feel like living in a golf course community? Like on a golf course? So here we have all you that would have dreamed about your passion, Bahria Town Karachi Golf City.
Saved the best for the last!
7.  Sports City
Aren't we all crazy about Cricket? Don't we dream to have all the PSL matches within the country? Yes, we are, and yes we do. Well Bahria Town Karachi has sworn to make our dreams to come true. This time, in Sports City, Bahria Town Karachi, we are going to have the country's largest Cricket stadium, all inspired by the Dubai International Cricket Stadium, a very own 5-star Hyatt Regency, and a one of a kind Gymnasium.
A great venture for the revival of International Cricket in Pakistan! Thankyou Bahria Town!