Pakistan Electronic Media Regulatory Authority (PEMRA) has ordered to take all news channels off air including social media websites like Facebook, Youtube, and Twitter after law enforcers launched an operation to break up a protest sit-in in Islamabad.
The Islamabad police, aided by the Frontier Constabulary and Rangers, Saturday morning launched a crackdown on religious protesters camping at Faizabad intersection in Islamabad since November 8.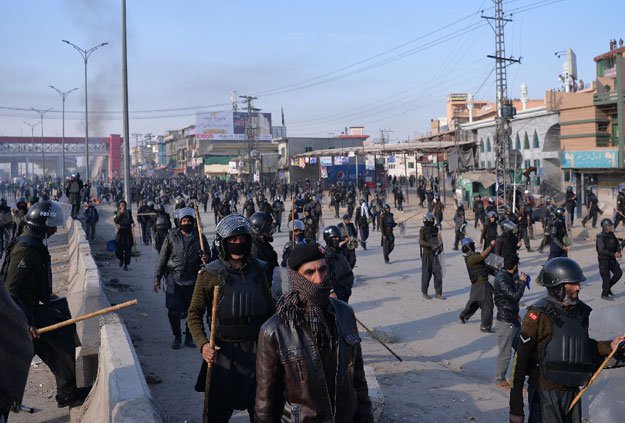 According to Express News, the administration used all available resources to disperse the protesters. Dozens of protesters were taken into custody during the crackdown.
Angry protesters also blocked major roads in the twin cities as the unrest continued for hours after the launch of the crackdown.
The protesters allegedly set on fire several police vans in the twin cities and have damaged some metro bus stations. Express News earlier today quoted a police official as claiming that almost 95 per cent of the sit-in area has been cleared.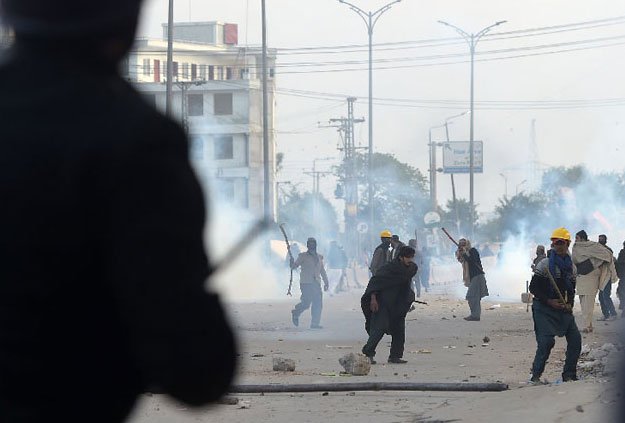 More than 160 people – including protesters, civilians and law enforcers – were wounded in the melee while several protesters were taken into custody and bundled away.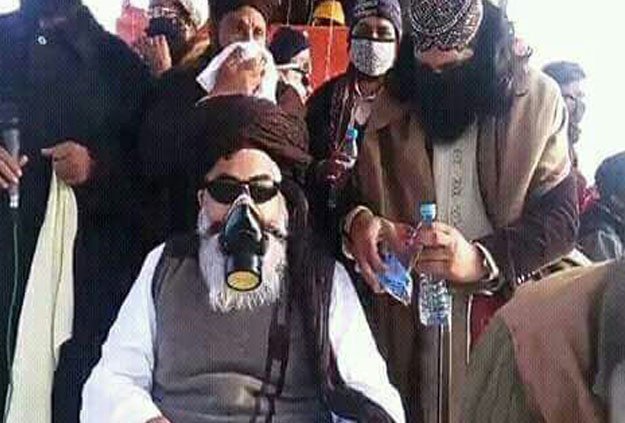 The paramilitary Rangers also took part in the operation while the capital authorities conducted aerial surveillance of the operation. The Islamabad crackdown set off a series of protests in the twin cities as well as in several cities across the country.
Meanwhile, the interior ministry disclosed that four CCTV cameras that were monitoring the demonstration had their wires cut. Interior Minister Ahsan Iqbal has asked a report on the matter.
The crackdown against Islamabad protesters started following an order by the court, said Iqbal while talking to the state media and added, "The protesters must immediately leave their sit-in spot".
"Khatm-e-Nabuwat [finality of Prophet-hood] law is now stronger than ever before," he insisted.
Religious protesters blocked roads in several cities, including Karachi and Lahore, to vent their anger.
The crackdown began after the 'final warning' given by the Islamabad administration to protesters expired. The government had also tried to negotiate an end to the sit-in.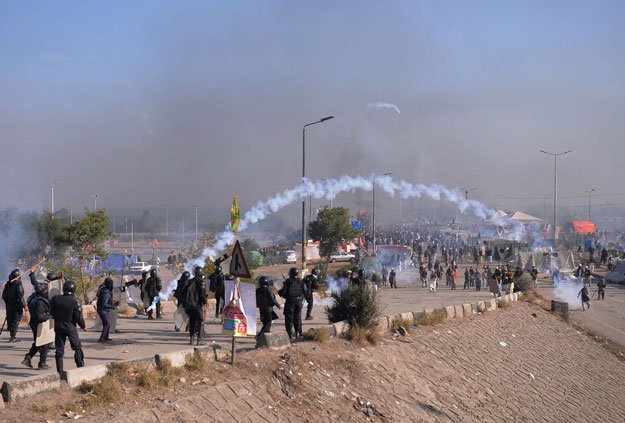 Also unconfirmed reports suggest that mobile cellular networks will also be suspended anytime soon and curfew may be imposed in the capital.