Just moments after the terrorist attack in Quetta, two consecutive blasts were heard in another city of Pakistan in Peshawar, as confirmed by polytechnic officials. 
According to latest reports, at least 30 people have been killed and 100 others are injured when twin explosions ripped through a crowded Parachinar market in Peshawar City.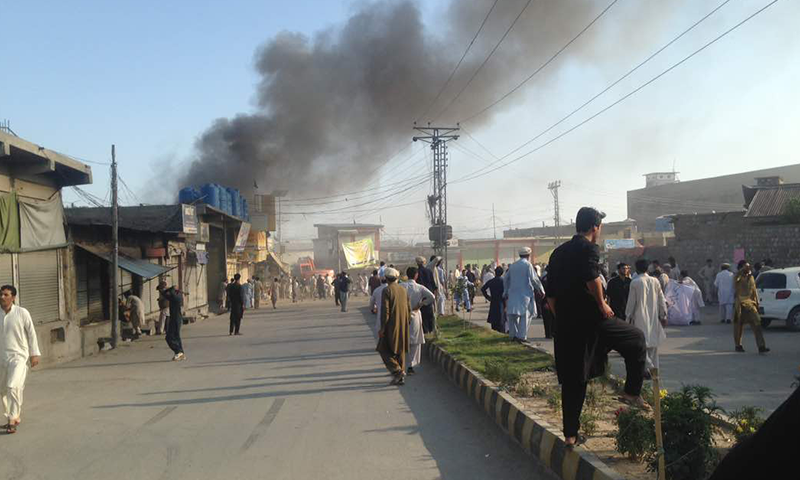 The local residents were busy in Islamic holiday shopping when the terrorist attack occurred. One blast was followed by another after people gathered around with gap of 15 minutes in between, which spread a wave of panic amongst the people. Security forces are conducting a search operation in the market area.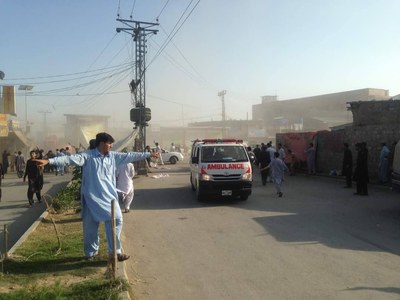 "Two Army aviation helicopters have taken off from Peshawar to Parachinar for the speedy evacuation of the injured to Peshawar," a statement issued by the military's media wing said.
"Rescue operation in progress," it added.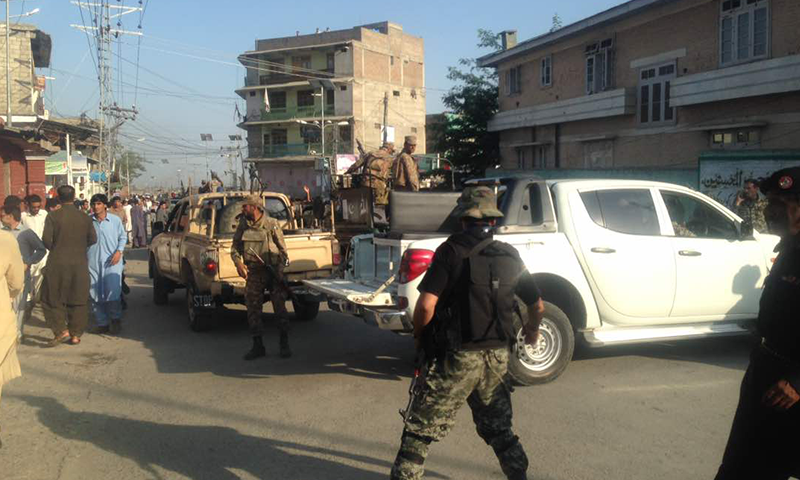 Pakistani Prime Minister Nawaz Sharif has strongly condemned the attacks and directed authorities to beef up security arrangements across the country.
Quetta Blast
Earlier, at least 13 people including seven policemen lost their lives while 14 others have sustained wounds in a powerful explosion outside Police Headquarters in Quetta.
 Security alert ahead of Eid
Security has been put on high alert following the terrorist attack in different parts of Pakistan. Strict security measures have been undertaken on the occasion of Juma-tul-Wida across the Pakistan. A security high alert has been issued and more than 7000 security personnel are present at major roads, mosques, and sensitive locations in the provincial capital.