It's said that when the desire is there even one man can bring a positive change in the society. When the 24 year old engineer Ahmad Rajab from Egypt choose to launch an anti-food wastage campaign in UAE that became clearly visible as for the first time in Arab world somebody had spoken up for something which truly exhibits what Ramadan is truly about, reforming yourself.
Speaking to a group he is reported to have said, "I do not waste food during Ramadan, but there are definitely some cases where, I personally or my family as a unit, have wasted food, but it is on very rare occasions as we have been brought up and raised with principles that teach us not to waste food. Every year we learn something and become better people during Ramadan, so of course it is always an opportunity when Ramadan arrives that we try and be more disciplined about wasting food and other things as well."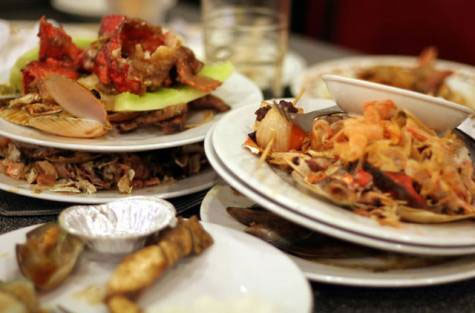 "Usually food wastage happens when the amount of food that needs to be cooked is overestimated and this tends to happen a lot during invitations, particularly in the Arab world where you'd rather overestimate the food than underestimate it to show our 'karam' (generosity). As a tip to all Muslims fasting this Ramadan, I would suggest always filling your plate with small portions. If it's enough, it's enough. If not, have another small portion. Don't overestimate your hunger. A last tip would be to not throw away leftovers, give them to workers living around."
"My message to society is that we should be aware of our actions and their effects on the people around us. We should instil in our children the value of what we have, because not everyone on this earth has the privilege of a full stomach. We should learn to sympathise with those who have so little and not take the things we have for granted."
Whether his campaign will bring any material effect on the Arab society, only time will tell but we certainly need more of his kind if we want to reform the Muslim society truly as our good old ulemas, so called guardians of our faith have truly turned from that path.