Army was been called in Islamabad after hundreds of supporter of Mumtaz Qadri clashed with police, torched dozens of vehicles and reached the Parliament House.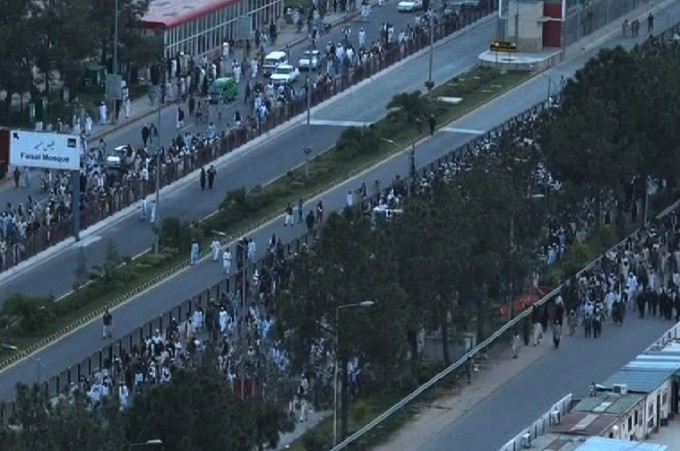 In a message on Twitter, DG ISPR Asim Bajwa said that army has been requisitioned by the Govt to control situation and secure Red Zone.
2100 Hours Update Law and Order Isd:Army has been requisitioned by the Govt to control situation and secure Red Zone

— Gen Asim Bajwa (@AsimBajwaISPR) 27 March 2016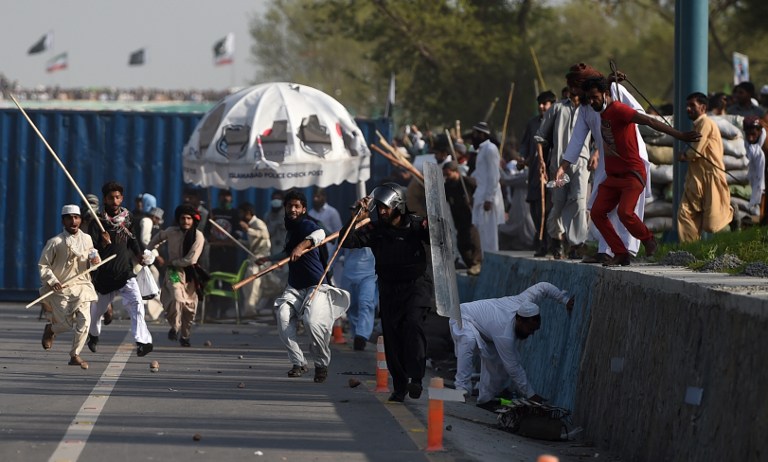 The move comes hours after supporters of Qadri gathered in Islamabad's twin city Rawalpindi in the afternoon to mark his Chehlum, before turning toward the heavily-barricaded capital which was patrolled by hundreds of police and paramilitary soldiers.
Riot police carrying batons and shields fired tear gas to try to prevent them pushing closer to the city center, leading to a clash.
Rangers officer Colonel Amanullah and other security personnel were injured in stone pelting from protesters.
Demonstrators torched many CDA vehicles and private cars on their towards Parliament House.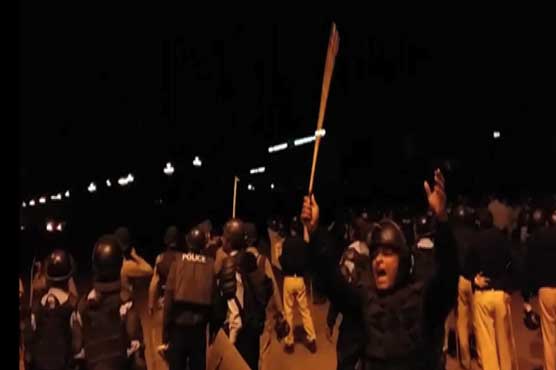 A metro bus station at China Chowk was set on fire by the demonstrators. They also set ablaze three motorcycles parked at the metro station.
On Saturday a group of angry men at the Islamabad airport assaulted a former pop star in the latest case of vigilante violence linked to blasphemy.
Ex-singer Junaid Jamshed, who is now a prominent evangelist, was leaving Islamabad airport on Saturday night when he was set upon by a group of around six men who were waiting to attack him at the exit.
The incident was captured on mobile phone video and has ben widely viewed.
Qadri was working as a bodyguard for Punjab governor Salmaan Taseer when he shot him 29 times in 2011 over the governor's call to reform the blasphemy law, which critics say is frequently misused to oppress religious minorities.