It seems that the Shahbaz Sharif led Punjab administration is hell bent on imposing e-governance on Punjabi drivers.
Having recently announced to introduce the imposition of e-traffic fine system in Lahore; now the government of Punjab plans for automation of driving licenses in Punjab.
The new centralized system of driving licenses will be responsible for printing and issuing uniform driving licenses all over Punjab. It is hoped that the printing of cards at one platform will prohibit the issuance of forged cards and leakage in the revenue.
The system will also facilitate other agencies like Criminal Record Office (CRO), Motor Vehicle Examiner (MVE) Office, and Motor Registration Authority DRTA.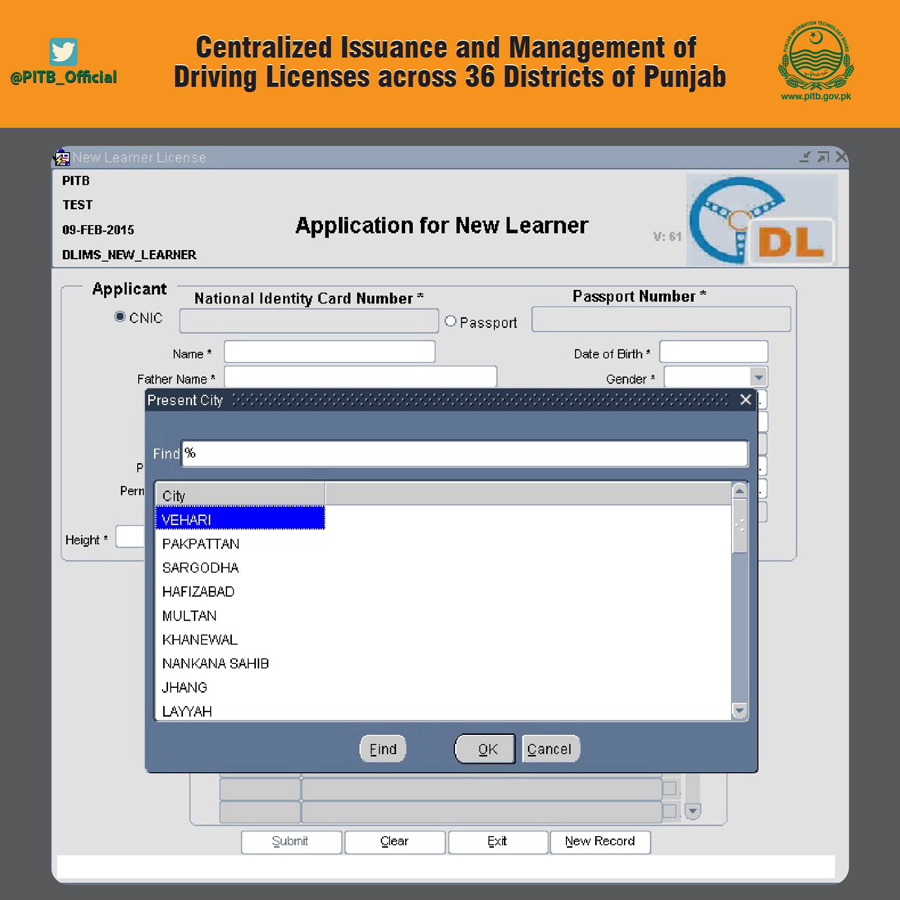 These new innovations are reportedly the brainchild of Umar Saif, the chairman of Punjab Information technology board and it is hoped that under his guidance more of such ideas of e-governance will be introduced to solve the problem of inefficiency in administration.
Bravo Umar Saif and Shahbaz Sharif, it seems that atleast the two of you are waking up to the need of e-governance in Pakistan. May Allah guide the others too!
As for the Punjabi drivers, sorry folks but law abiding on roads might just become a norm now!