With the arrival of Bahria town, it seems that a middle class Pakistani's dream of decent living at affordable rates has finally come true. From the availability of civic facilities to a clean and healthy environment and that too in a crime free gated community it just can't get any better for a Pakistani accustomed to a dark and gloomy city life.
Well this might have been the case five years ago but Lo and Behold; it just keeps getting better of what is no doubt a brainchild of Mr. Riaz's absolute genius. With the development of new shopping and commercial areas and with the new eateries, the town not only provides a lifestyle which is decent and affordable but also rivals the best in any western metropolis.
To top it all up, this particular town is immune to the regular crises facing every nook and corner of Pakistan, Load shedding and today a 24/7 availability of electricity is a blessing no doubt for any Pakistani.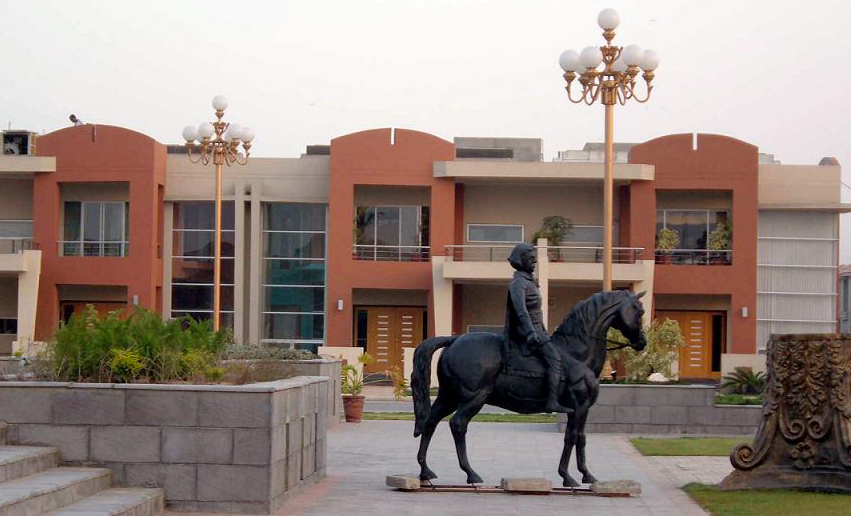 There has to be something about this place whose property prices just keep on mounting even in the darkest hours of recession. For no other place in this country offers as much amenities crammed into one corner as Bahria town does. And with the likes of Movie theaters propping up every now and then, the city of Malik Riaz is a no doubt a constant envy for the rest of the countrymen.
For a teenager or those in their twenties, this is a place where they can find the coolest of hangouts with minimum of hassle, a place where Cinema, Sheesha and the most affordable coffee houses are packed into one.
A middle class family or an elderly couple might be more attracted to the eateries and a serene and clean environment all of which ensures that there is an appeal for every segment in the town.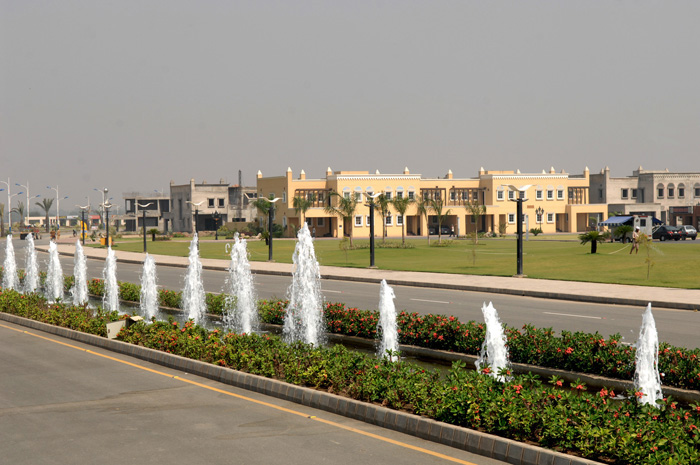 Bahria Town has definitely raised the bar for town and city building in Pakistan and one can just hope that this is the beginning of a raise in the country's living standards. One which accompanies the prices of the third world along with the standards of the First. No doubt that at the moment this one of the finest places in the country and only lucky ones dwell therin.