Home remodeling is an interesting but scary job for many homeowners. Interesting, because they anticipate an exciting outcome from what they have currently envisioned in their mind. And scary because, what if it doesn't come up in a way you have imagined? What if you chose the wrong designs, color, texture, or some measurements were off, and you will be required to go back and re-do everything? Time is the most important thing in these kinds of projects, and re-dos are obviously expensive! Thus, there is a great scope of "what if's" in home renovation projects.
Fortunately, if you choose professional help from home improvement contractors, you can remove all the scary elements with the great combination of renovation experience and 3D design.
Clarity, accuracy, and precision with 3D designs:
The moment you start pre-home remodeling tasks is a quite exciting one. Your Pinterest board, scrapbook, and mind may be bursting with different unique ideas, paint swatches, magazine cut-outs, etc. But it still looks quite hard to deal with those ideas that might work well within the space, as our plans can change from day to day. Sitting down with home improvement contractors to use their 3D design tools can prove much helpful, accurate and clear. They can smartly tell you about using different colors, materials; shapes and designs will and might help you with everything before cutting, sawing, hammering, installation or painting begins. 3D design always injects clarity and precision into the brainstorming process so you can eliminate ideas that are not working well while finalizing design options.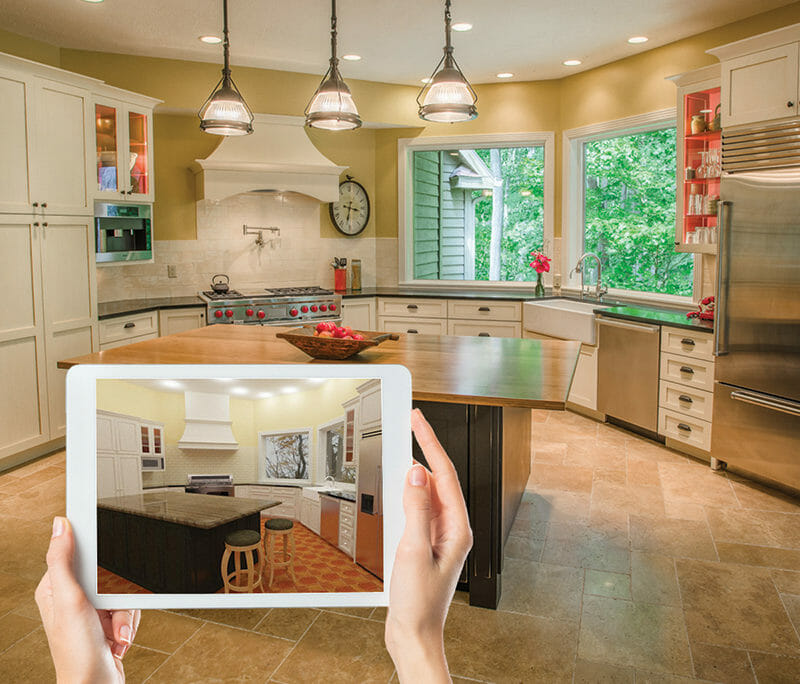 Least possibility of making mistakes while space planning:
Another most essential aspect of planning a home renovation process is getting some accurate and clear model of what should be done. For several years, home renovators were required to choose 2D plans that had to utilize different pages of layers upon layers with numerous models for every single view, even for designing a one-room only. This also made many mistakes in measuring some common things because it could be quite difficult to track the details of every page. 3D design tools usually merge all the layers into a single accurate view that can bring your home remodeling ideas to life together in one place.
Make communication easy:                     
3D design greatly improves communication between contractors and customers. They can all sit down together and then visualize by using those 3D models. The user can try different design ideas, discuss their potential problems and then come up with some more bright ideas. The professionals usually incorporate new ideas instantly into their 3D model and enable people to visualize how their ideas can holistically affect their end results.
Discover some more advantages of 3D home remodeling for your next home improvement project, and see how professional people can help you maintain a new look of your house.