What is Blue World City?
Launched by Blue Group of Companies in the association with Shan Jian Municipal Engineering, China – Blue World City is an upcoming residential project in the city of Islamabad. The owners of the residential project have signed an MOU with Shan Jian Municipal Engineering, China to make the project a Pak-China Friendly City to get benefit from the CPEC route.
Interestingly, Blue World City is being developed in cooperation with Chinese investors and experts, many of whom are present at the site ensuring the development work is carried out accordingly to the set standards.
Where is Blue World City located?
Blue World City is located on Chakri Road and can be easily accessed both from Thalian Interchange and Chakri Interchange. However, from Thalian Interchange it falls closer to Islamabad. Thalian Interchange is expected to serve as the main access point from Islamabad to many societies located on Chakri Road. The scheme is in close proximity to many housing societies including Capital Smart City, Khanial Homes, Royal Farhmhouses, Green Oaks Agro Farm Houses and Star Agro Farms etc.
Why You Should Invest Here?
The housing scheme lies closer to the Rawalpindi Ring Road's (RRR) planned interchange on Chakri Road. Moreover, coming from the Thalian Interchange, Blue World City is more accessible. Along with the RRR adding significance to this society in the future making it more convenient to access from all parts of Rawalpindi and Zone IV and Zone V of Islamabad, Chakri Road and all other real estate projects located on it have great prospects ahead in terms of expected price appreciation and property demand.
Secondly, modern Chinese architecture will be used to built Blue World City. Chinese and local experts will develop this project. The end product would be a state-of-the-art project with  luxurious living for the residents. Blue World City will have a Master planned community, modern commercial avenues, health and education centers and entertainment facilities. This society will offer excellent opportunity for investment due to its affiliation with CPEC route.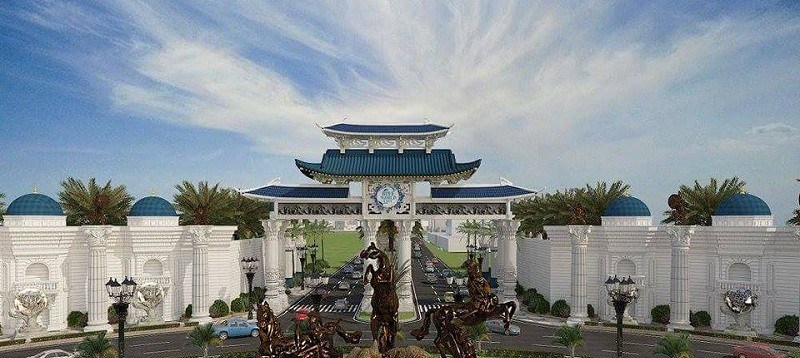 Thirdly, having the luxury of its own International Business Bay, Blue World City will facilitate countless international business opportunities due to its proximity to CPEC route and the expected large influx of Chinese residents in the coming years. The business bay includes high rise commercial buildings and malls. Moreover, commercial broadways will include 5 and 8 Marla commercial plots on affordable prices in easy installments. Compared to other societies in the area, these plots will be superior in terms of access from Motorway.
Fourthly, the project's location is near to Rawalpindi Ring Road Interchange and Islamabad International Airport so rapid development in this area is certain. The best investment opportunity at a very reasonable price and easy installments would be provided by Blue World City's commercial bay.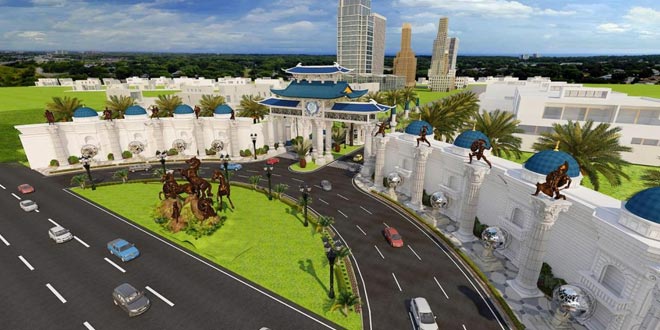 Lastly, the demand for Blue World City has remained ever since its prelaunch held earlier in the year. But now with the issuance of the NOC, the demand is only going to increase further. The available plots are for only on down payment and with no added pressure to resume with the payment plan under a deadline. Also, traders are allowed to keep the files open. This means no extra charges each time a file changes hands. Therefore, for people looking to invest less than PKR 100,000, this scheme is the best option for you.