Whether you like their advertisements or not but this guy Hassan has certainly set some benchmarks for Pakistani advertising industry. Maybe before his arrival on the scene it just seemed to be getting a little too westernized!
Not any more for his advertisements just seem to reverse the process here. For the first time in recent years we have a guy who actually has gone back to reintroducing desinization in Pakistani media.
Read: The most Insane man on facebook re-paindunizing our media!
For the first time in many years we have stars dancing on Punjabi flicks in our adds, for the first time in many years we have a guy wooing a girl solely with the help of a powder. You have got to give this man something folks!
And last but not least for the first time in many years we have couples perfecting their marriage solely with the help of Yadgaar Atta! Come on the last time we saw something like this was perhaps way back in the blessed 90's when we actually had desi boys in dhotis dancing in a life buoy add!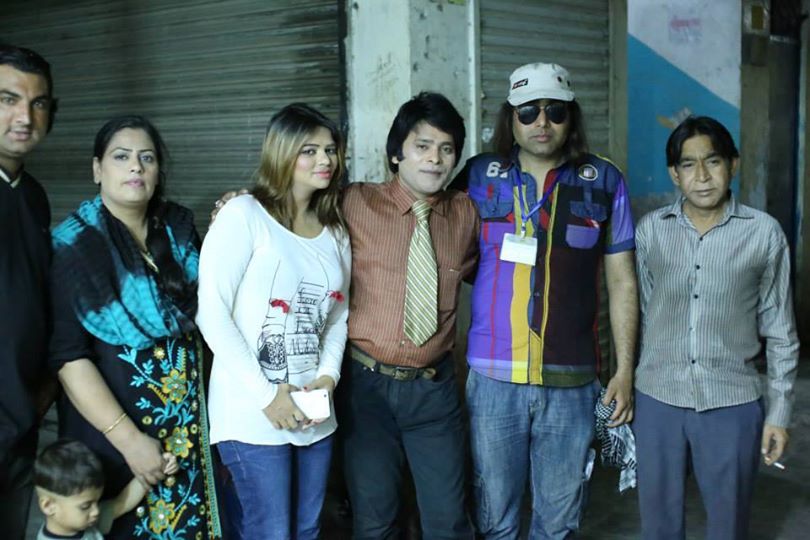 No folks we have to accept that this guy has truly revolutionized media industry in Pakistan and we owe this to him!  Now where else do we get to hear adds which have lyrics like, ''Hansi Khushi sab ke liye tu rottiya pakaaaaaaaaaa …aaa.''
This we get from the one and only Hassan studios! And than look at Hassan's facebook posts such as the one below.
Hi likers

Dont trast on the fake pages of my naem or thes page name becoz thes iz the only reale page of thes powder.people maekes fake pages of calabrities i dont knowhy they does thes

so thes is the only reale page of me and thes powder.

thanks you ,lav u aal
Have you ever seen any other media guy providing us with this kind of entertainment? The most hilarious part in this though maybe that this guy actually believes that he is a celebrity or a ''calabrity.'' You might think he is Paindu but he is actually getting popular by the day and here's a picture of his team. Pindu but talented!
Here is one of his Ad and we hope you will enjoy it though we beg you not to try to imitate it in real life!
You can catch him on Facebook at Hassan Studio 1.