The adventure lovers of Pakistan are clearly having a low day. For with the mountainous north being too dangerous to venture into few places remain hospitable. Well here might just be the solution. Hingol national park is one of the most exotic and hospitable places in the country.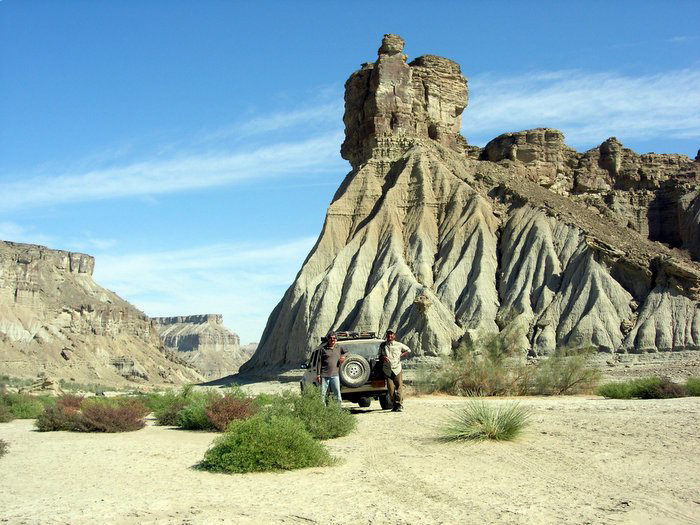 This beautiful park gloating over a portion of the country's most delightful landscape could  just hold the cure to tourism starved Pakistan for it is a place teeming with wildlife, mud volcanoes, rugged rock formations and most importantly its adjacency to the beach only further ensures that it's a place hard to miss.
If you haven't heard about the Hingol National Park and judging by being a Pakistani myself, you probably haven't than this is one of the biggest national parks of the country and only 190 Km away from Karachi.
The park's beauty rivals that of the likes of Yellow stone park in US and with a rugged climate along the Makran beach, the park is as perfect as it can get for all sorts of adventure seekers, hikers, cyclists along with the beach lovers.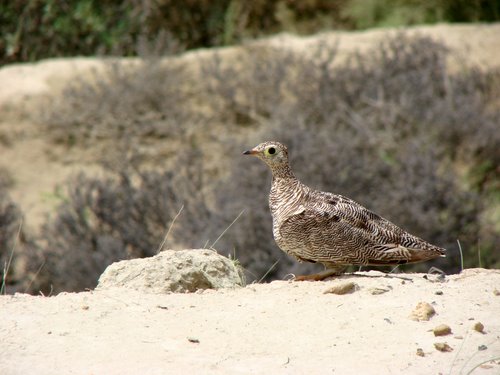 And if you are a wildlife photographer than this is the perfect place for you for this park not only contains a serene landscape but its vast reservoir of the rarest of wildlife creatures too makes it a place of global significance. The noble bird Houbara, marsh crocodiles, green marine turtles, threatened species of fish including Mahasheer, Plumbeous, dolphins, ibexes, Urials and Chinkaras all add to the beauty of the park.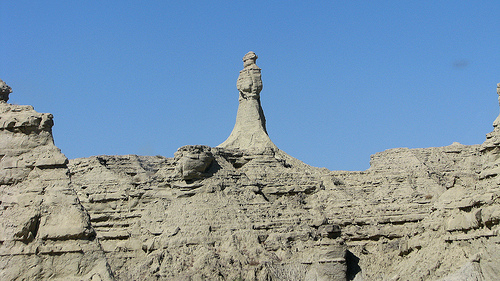 Moreover astonishing rock formations make it a paradise for those who desire natural beauty. One unique rock formation in the park includes the Princess of hope whose special name was given by none other than the great Angelina Jolie of Hollywood fame, mesmerized by her very first look at it. The unique formation of this rock ensures that it has the potential to rival the Sphinx of Giza; if only our policy maker knew how to market tourism well.
The availability of Hindu Shrines too guarantees that if one day finally tourists from India manage to sneak in than this just might be the spot for them for the shrine of Devi Hinglaj in the park is considered among the 51 shakti peeths of Hinduism.
This valley has a phenomenal landscape of towering precipices, zeniths and braces with the river winding between. Some 350 miles in length, the river of Hingol is Balochistan's longest waterway with streaming water in it.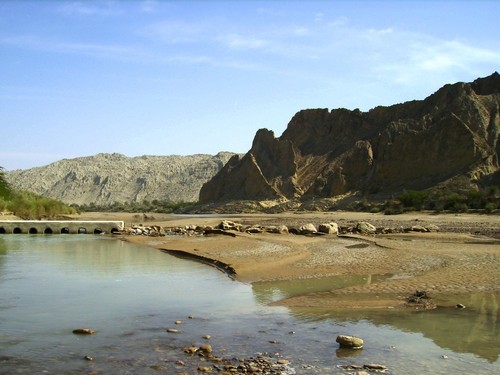 Recently a decision has been taken to slice a part of the park and allocate it to Air force and other defense related organizations. Certainly Pakistan facing a major external threat needs to maintain a strong defense and needs land for such yet one can only hope that this is done with maximum care to preserve the unique internal environment of the park.
For now it's highly important that we immediately chalk up a strategy to not only protect the irreplaceable environment and phenomenal landscape of this park but also the rarest wildlife creature present here for these should long have been a major tourist attraction of Pakistan and undoubtedly are a great national asset.