Jazz, Pakistan's leading digital communications company, is celebrating 25 years of connecting and empowering Pakistanis beyond just phone calls and messages.
From being one of Pakistan's earliest startups, Jazz now empowers 1 in 3 Pakistanis through the country's largest data and voice network, which also plays a key factor in digitally enabling the country's economy.
Jazz is celebrating its silver jubilee by highlighting its successes, lessons from failures, key players and its philosophy of being a change agent for the next 25 years.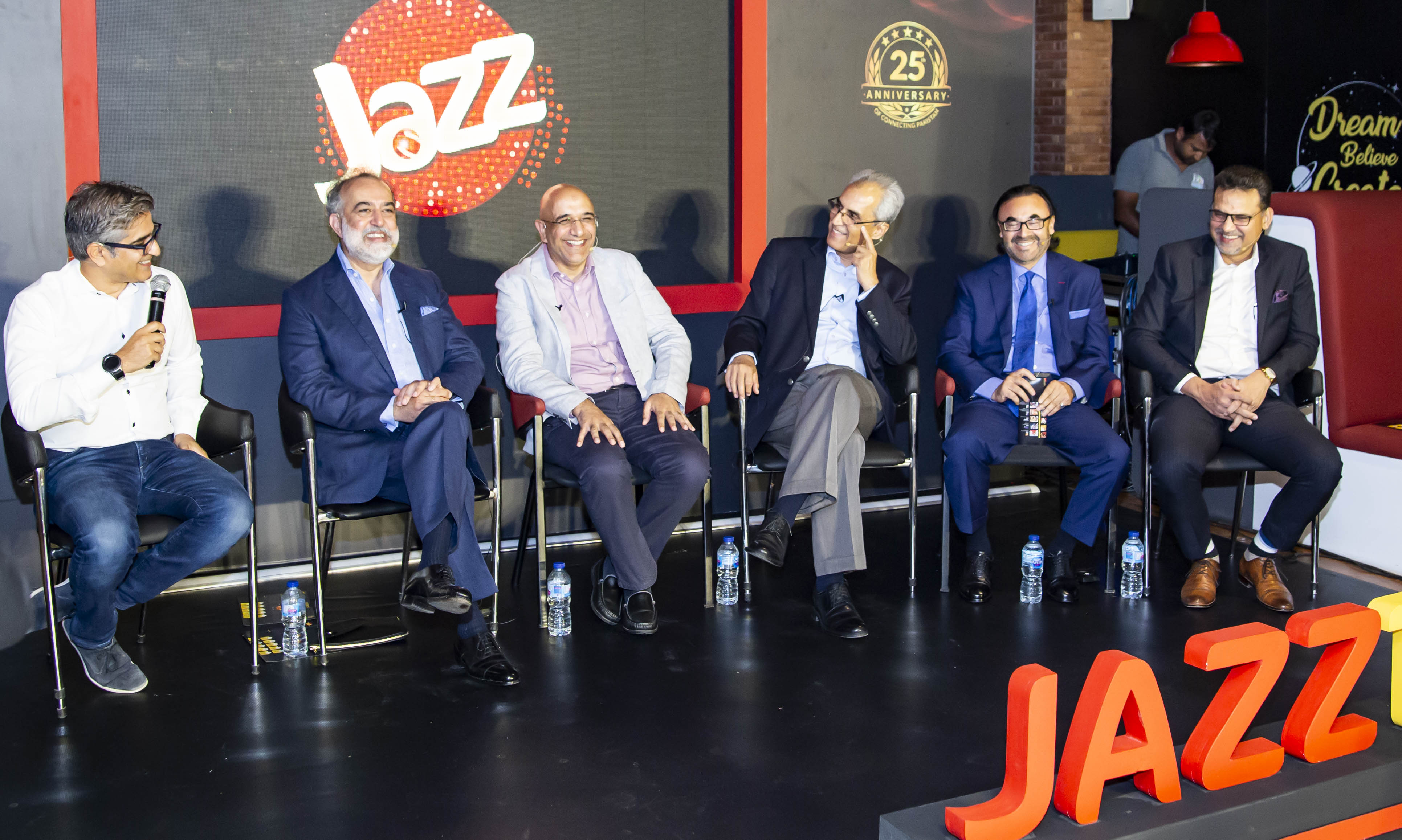 "Jazz was launched with a concentrated focus on the mobile communications industry and a promise of connecting Pakistan.  25 years on, we empower 60 million Pakistanis with high-speed mobile internet, country's largest voice and data network, innovative VAS offerings and financial services," said Aamir Ibrahim, CEO Jazz.
"Our journey has been about focusing on access even in the remotest regions, a customer-centric approach and a commitment to affordable digital tools for all."
Acknowledging that 25 years of dominance was not possible without loyal customers, employees and other partners, Aamir further added, "I would like to thank our customers for their belief in us and our abilities to help them achieve their communications and financial needs, while always challenging us to be better.
I would like to thank my colleagues, past and present. Your hard work, ingenuity, and willingness to give of yourselves is very special and is deeply admired. I would also like to thank our partners with whom we collaborate to deliver incredible work for our customers and the larger community."
Celebrations kicked off with Ursula Burns, CEO of VEON Ltd. and Jazz's employees and senior management unveiling a special 25th Anniversary logo.
Jazz Talks, an integral part of the company's silver jubilee celebrations, was also conducted at Jazz's head office, where past leaders of the company were invited to provide employees a glimpse of the Mobilink to Jazz journey.
Present at this event were the following former employees of Jazz – Zouhair Khaliq, former CEO, Junaid Khan, former CEO, Parvez Abbasi, former CMO, Rehan Laiq, former executive finance, and Hamid Farooq, former CFO.
Jazz Talks is a 4 part conversation series looking to provide employees a glimpse of Jazz's journey through its people. Through informal discussions with Alumni, Jazz aspires to give each employee a window into the company throughout the years.