Pakistan railway is finally on the right track with its very first  Greenline railway— that will cover the Karachi-Islamabad route in 23 hours.

It is pakistan's first modern train with added features and facilities like refreshment, WiFi connection throughout the route, three-time quality meal, tea, bottled water, newspapers and standard bedding for the passengers.
Prime minister Mr. Nawaz Sharif was present at the inauguration ceremony and took the opportunity to applaud the efforts of PML-N and Khawaja Saad Rafique. He said that Khawaja Saad Rafique was his choice as Federal Minister for Railways and his choice stands correct.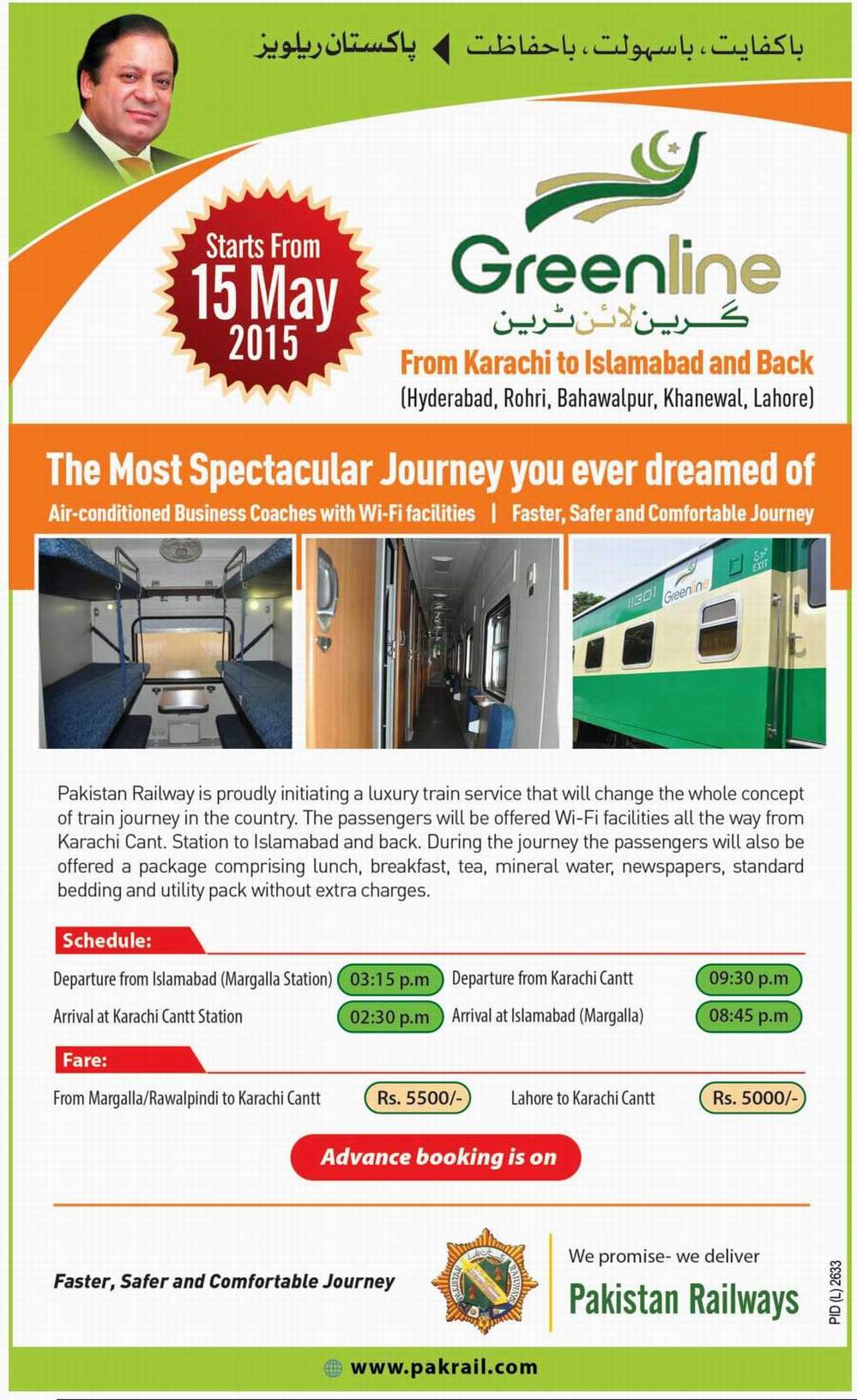 According to Pakistan Railways officials, the train will leave Margalla Railway Station at 3:15 pm and will reach Karachi at 2:30 pm the next day, making stops at Rawalpindi, Lahore, Khanewal, Bahawalpur, Rohri and Hyderabad stations during its journey.